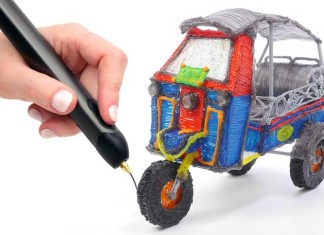 The 3Doodler 2.0 price and functionality has remained the same, yet the latest model is now 75% smaller and half the weight of the...
3D pen ... all pens are 3D right? well how about a pen that actually draws in 3d!  The 3Doodler is the worlds first...
The Clocky alarm clock is unlike any other, it has a character.  Clocky can be your best friend and your worst enemy at the...
The new version on the Sphero robotic ball is definitely a serious improvement with over twice the speed of the original, 3 times brighter,...