The Clocky alarm clock is unlike any other, it has a character.  Clocky can be your best friend and your worst enemy at the same time.  What makes Clocky so different from most other alarm clocks is the fact that it will burst into life and start tearing around your bedroom.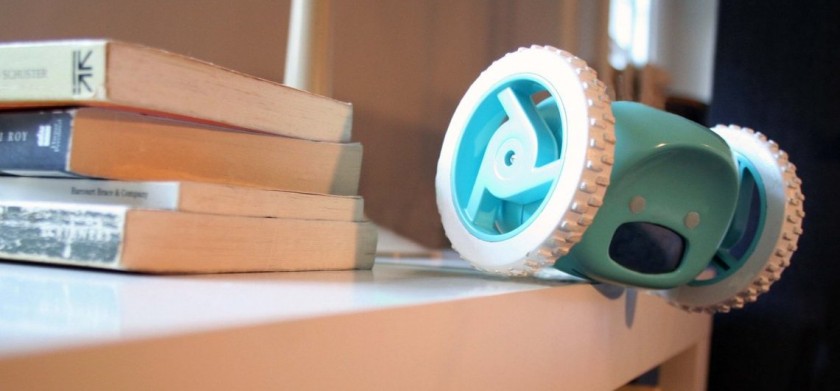 I'm calling this a kids alarm clock because it's the perfect weapon against lazy kids. However, from reading up on customer reviews, it would appear that there are as many full-grown, hard-working adults that also need a clocky in their lives too.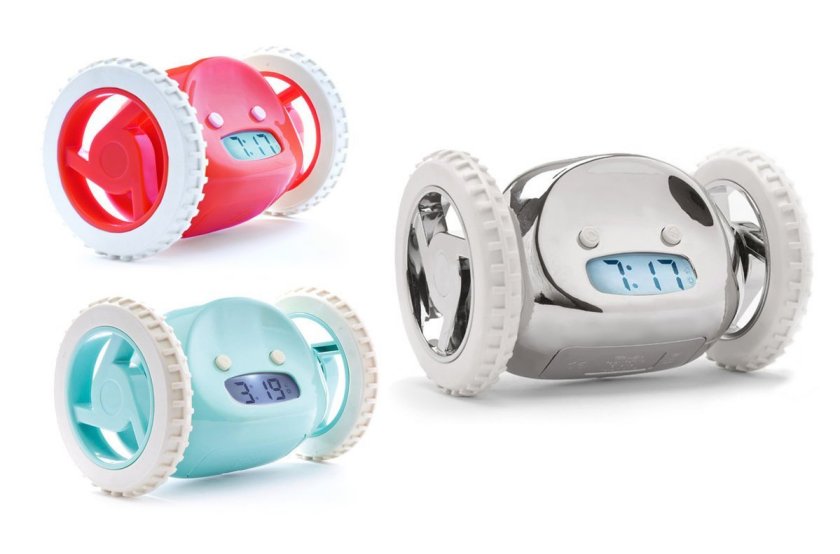 Clock Alarm Clock Features:
The alarm clock that runs away and hides
Durable! can Jump off 3 feet high nightstands
Flashing backlight indicator as it runs
Option to snooze once or disable snooze
Available in loads of colours
The problem with most alarm clocks is that it's just too easy to reach out and hit the snooze button, without actually waking up. The only way to hit the snooze on a Clocky alarm clock is to get out of bed and chase it around while it makes funny R2D2 style noises, which were described in one review as "weirdly charming"
A word or warning though,  if you are looking for a kids alarm clock that won't wake the whole entire house up, Clocky may not be the ideal solution:
"Nothing could wake my son up in the morning.This certainly does, whoever invented it deserves a gold medal. The only exception it wakes everybody up as well." -Tina
Most people that own a clocky alarm clock seem to have developed a love/hate relationship with it, referring to it much like they would a pet.  I think a product that can cross the boundaries of being just another consumer electronic device to become a member of the family has to be a good thing right?
To read what the adopted parents of a Clocky alarm clock have to say, or to buy one for yourself, please visit Amazon…………. But please remember, a Clocky is for life not just for Christmas equally well-designed Alarm clock that you don't have to chase around the room, check out the Flip Alarm Clock review here