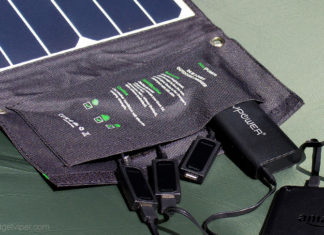 The RP-PC005 RAVPower Solar Charger featuring four foldable solar panels and three USB outputs. A highly efficient solar charging solution with 24W and a...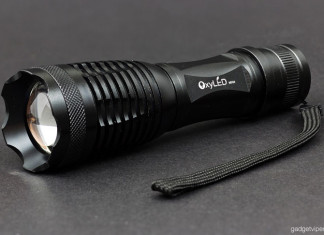 OxyLED MD50 flashlight An affordable 500 Lumen Cree T6 torch with a rechargeable battery, 3 brightness levels, strobe and SOS settings. The OxyLED MD50 flashlight features...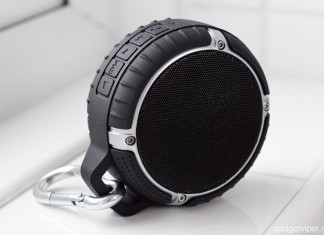 1byOne Waterproof bluetooth shower speaker A rugged IPX6 rated portable speaker ideal for outdoor activities or as a high quality bluetooth shower speaker. The 1byOne...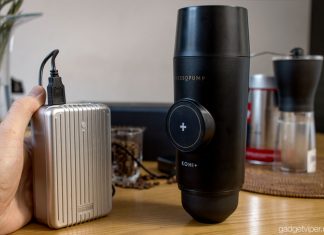 A handheld portable espresso machine fitted with a USB powered water pump. The Pressopump can be connected to a regular USB charger, power bank or even a laptop computer.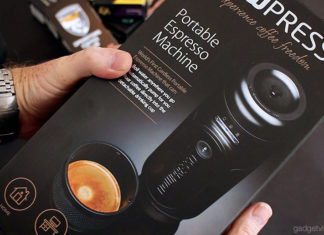 The NowPresso is the worlds first fully automated portable espresso machine. Powered by a lithium battery, it boils water and extracts the coffee directly into an integrated cup.
BlackView Hero 2 Action Camera An in-depth review of the BlackView Hero 2.  A full HD action camera with an impressive 2560x1080 resolution, WiFi RF...