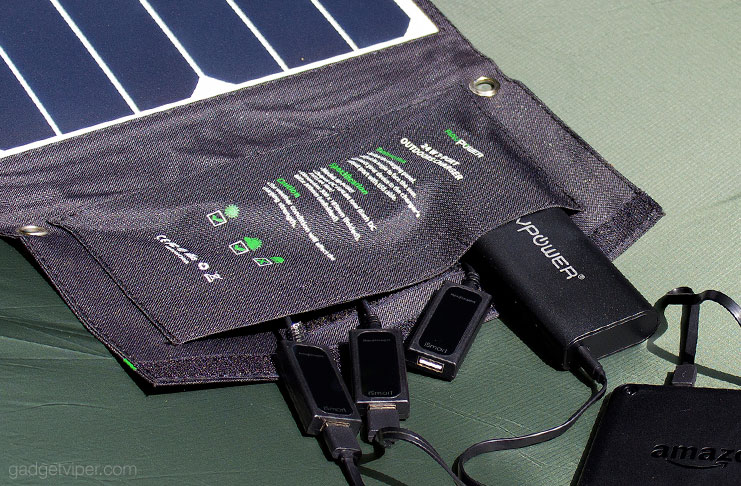 The RP-PC005 RAVPower Solar Charger featuring four foldable solar panels and three USB outputs. A highly efficient solar charging solution with 24W and a 4.8A max output.
+
Simple to use , extremly rugged, works effectively in limited sunlight.
–
Would have preferred a zipped storage pocket rather than Velcro.
| | | | |
| --- | --- | --- | --- |
| RP-PC005 RAVPower Solar Charger | Amazon Marketplace | £135.00 £49.99* | view |
Price updated on the 10th January 2017 at 09:40 GMT
*Product prices and availability are accurate as of the date/time indicated and are subject to change.
When tested, the RAVPower RP-PC005 solar charged an Amazon Fire Tablet at the same speed as its mains power adapter.
Intro
I take pride in the effort I make to use my own photography on product reviews. On this occasion, however, I simply have to share RAVPower's absolutely fantastic shot. It's got everything! Glorious scenery, sun-scorched rocks, lens flares and a sun-worshipping hiker wearing flip-flops.
The last time I crested a hill, this was the shot I took…….Not quite as appealing as RAVPower's picture, I'm sure you'll agree.
Unfortunately, I didn't have an attractive hiking buddy and a stunning location to test the RAVPower solar charger. Instead, I opted for a long weekend in the garden with my six-year-old son and a large selection of power hungry mobile device.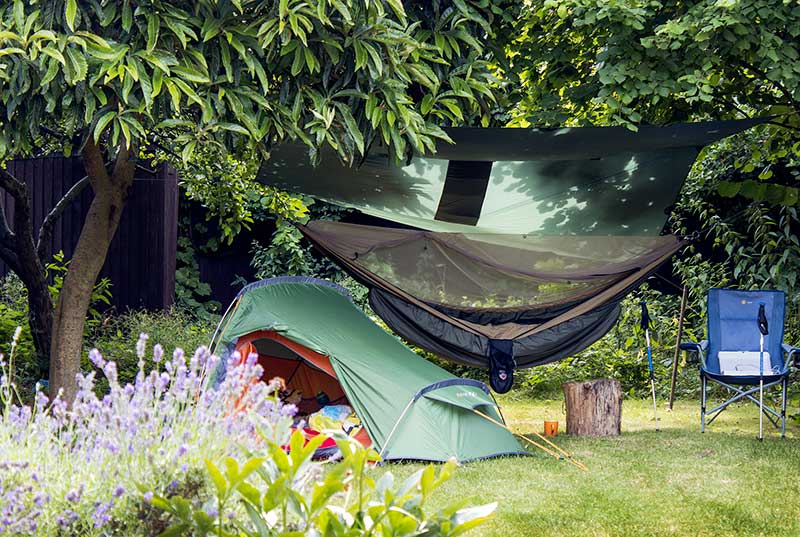 As a tech reviewer, I have no shortage of gadgets to power. The challenge was to see if I could get by using the RAVPower solar charger as the only power source.