The Sumvision Cyclone Micro 4 is the latest multimedia player by Sumvision offering an affordable, highly compatible and compact media player for TV.  You may not be to familiar with the brand name, but trust me when I say that Sumvision offer one of the best range of media streamers you can buy and at a fraction of the cost of many others.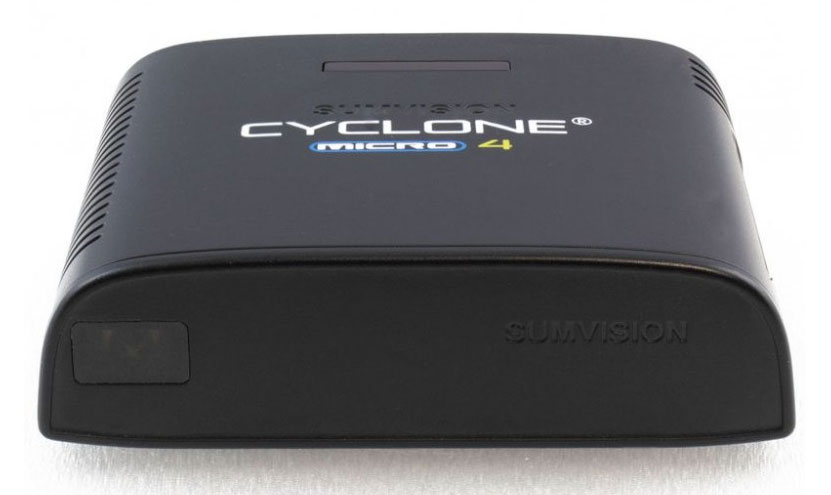 Sumvision Cyclone Micro 4 – Features
Supports all major multimedia files including MKV, MP4, AVI, BD-ISO, HD, XVID, JPEG.
1080P and 5.1 surround sound.
Full subtitle format support
Network Streaming using either WiFi or RJ45 froma PC or NAS drive.
Directly connect external hard drives up to 4TB's in size.
Directly connect a USB stick or memory card (SDXC or SDHC).
Miracast – Cast your tablet of smartphone screen directly to the TV.
Wifi Audio music receiver – You can connect the Sumvision directly to your AVR or speaker system and stream music from Android and Apple devices.
Comes with remote control, or use the Apple or Android smartphone app as a remote
Over 3 years ago, I purchased and did a review of the original Sumvision Cylone MKV Primus, which I still use to this day as a multimedia player for the kids room.  Not only does it play just about every possible format I've ever used, it never skips or buffers even when I'm watching extremely large files. It's been quite possibly one of my best buys over the years in terms of the use I've had out of it.
Since then, Sumvision have continued to release improved versions of their cyclone media streamers, each getting more compact and portable while still managing to add new features such as WifI connectivity and casting functionality.
Over the last year I began using the Chromecast with Plex on my PC to stream media to my TV. This works well in most cases, but does require me to have the PC running and the quality is limited to the strength of my wireless connection.   Having a pocket sized multimedia player with the option to cast as well as play media files directly off USB stick, flash drive or an external Hard drive  really does make the Sumvision Cyclone Micro 4 an amazing media streaming gadget and a viable if not better alternative to the Chromecast itself.
Sumvision Cyclone Micro 4 – Price and Availabilty
The Sumvision Cyclone Micro 4 is priced at only £33.50 which is only a few pounds more the the Google Chromecast, and an unbelievable price to pay for a multimedia player with network and Wifi connectivity.  Available to buy online on Amazon
Video Review of the Sumvision Cyclone Micro 4