If you have a bunch of files stored on your PC and you want a fantastic and affordable way to stream them to your TV, then the combination of a Chromecast and Plex could be the perfect solution for you.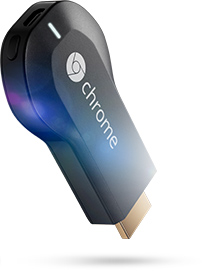 The Chromecast – is a small dongle-sized device that fits into an available HDMI port in the back of your TV or AV Receiver and instantly adds a whole host of connectivity to your TV via your home Wifi connection. Priced at only £30.00 and destined to evolve and improve with constant updates, this is definitely a piece of kit you need, especially if you don't have a decent smart TV.
Plex – Is free to download Media Server and Organiser for all your PC media files. Not only is Plex extremely easy to navigate it also looks amazing and will automatically add thumbnails and description to all your films.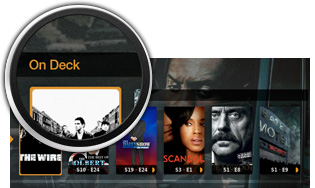 Plex is an amazing media tool which instantly turns your tablet or phone into a remote control and creates a beautiful media library with detailed film descriptions and sortable thumbnail gallery views of all the films on your PC or Laptop.
Here's how:
Buy and Install the Chromecast   (If you haven't already) Cost – £30.00
Install the Plex media server on your PC – https://plex.tv/ – Free
follow the installation guide and choose the folder(s) on your PC where your movies are stored,  Plex will then add them to the media library.
Grab your tablet or phone and add the Plex App – Cost – £2.99 – this will then turn your device into a remote and add the all-important Cast button.
With your PC on, use your Tablet or Mobile to select your preferred film which will then begin playing on your device. All you now need to do is press the Cast button and you have possibly the best media streaming setup possible.
For a total cost of only £32.99, you no longer have the hassle of transferring files onto a USB memory stick.  Plex will also transcode on the fly into formats compatible with your tablet and phone as well as streaming full HD and 5.1 Surround to your TV.
You can buy you Chromecast for just £30.00 with free delivery at Currys or PC World