The Noke Bluetooth Padlock is a Keyless lock that is opened with wireless bluetooth control using a smartphone app.  The padlock has no keyhole so lock pickers will need to take a course in iOS and Android apps in order to crack this one.  The app has a neat little auto unlock feature that will allow the padlock to open once you are within 10 feet of it, with your smartphone in your pocket of course.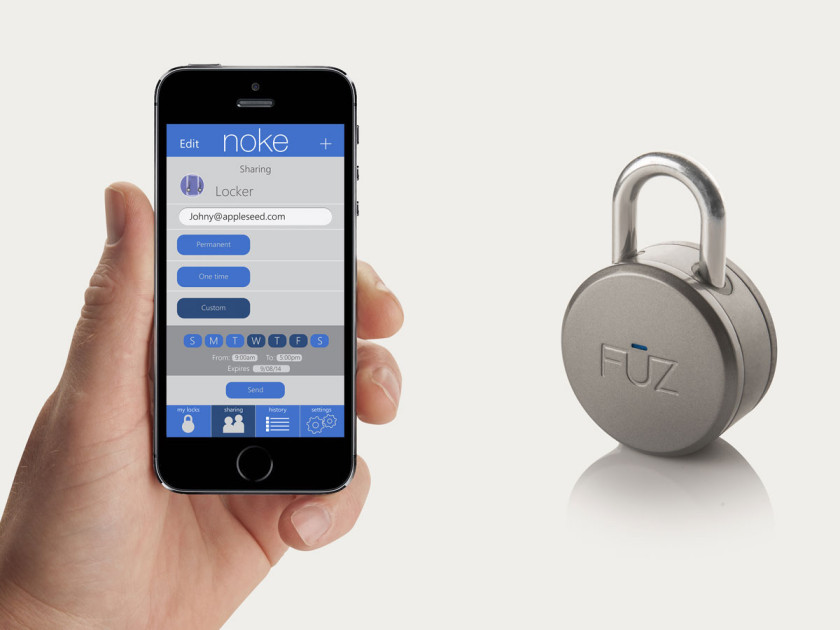 The Noke Padlock app has some additional features such as allowing your friends to control the lock.  The app will then send a notification to your phone when your friend has accessed it.   The Noke is powered with a battery with a 1 year life span. When it's time to replace the battery this can only be done only when the padlock open.  Presumably if the battery dies it will auto unlock, otherwise I'm guessing this would cause a bit of a problem?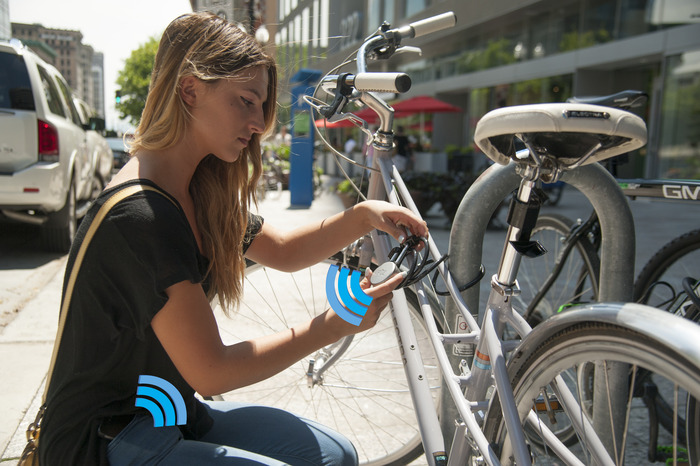 So what happens if you have forgotten your phone or the battery is dead?  Well the Noke has a nifty little programmable code that allows you to open the lock without using bluetooth.  To do this you have to choose a combination of slow and fast squeezes, much like Morse code dots and dashes. The hoop can then be pressed down to match your code to open the lock manually.
The Noke Padlock is in the Future Technology section for a reason –  It's in the kickstarter phase.  But fear not, they have already smashed their funding target and hope to start shipping orders by February 2015.
For more information about the Noke Bluetooth Padlock visit the kickstarter page