When it comes to Bluetooth Speakers there are a huge range to choose from. Speakers of all shapes, sizes and colours, but I think the Turtle Shell 2.0 has to have one of the most unique designs I've come across.  It's geometric look makes it stand out from all the generic box shaped wireless speakers, and who knows it might just be undetectable from US radar.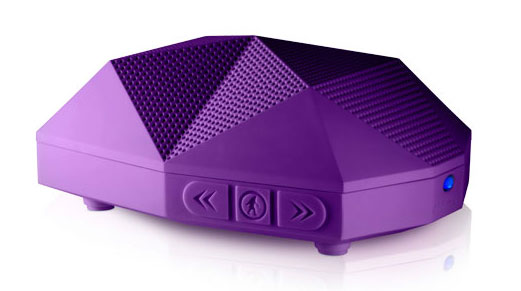 So what else does this wireless speaker have going for it, other than looking like a Stealth Bomber?
Other non geometric features:
An Impressive 16 hours playtime per charge and 700 hours standby
It's loud – 96 decibels which is 20% louder than the original Turtle Shell Speakers
IP65 dust-proof and water resistant – This means it will with stand a lot of splashing even the odd dunk (by accident of course)
Built in Microphone for taking calls on your smartphone in between Bieber tracks (no judging)
Control the volume and tracks on the side or remotely with your phone
Has a strong metal clip on the base to allow you do attach it to stuff.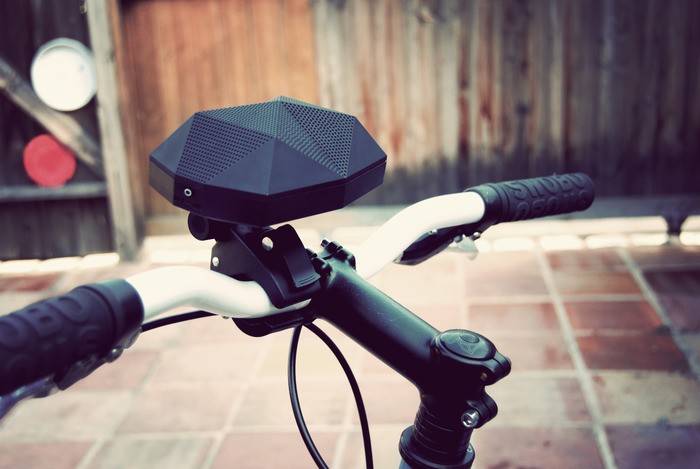 Check this view of the speaker mounted onto the handle bars of a mountain bike – looks amazing right?
Pairing the speaker to your phone is super easy, and it remembers your device and reconnects automatically.
Sound Quality
The sound is loud, there is no doubt about that, however, it does have limitations when it is turned all the way up.  If a music track is heavy on the bass it will cause enough of a distortion to bug you.  But to be fair it is a small speaker and if it wasn't so loud it could probably manage, just don't max out the volume and it will sound fine.
If you are looking for rugged portable Bluetooth speakers that have a wicked design and a load of decent functions, the Turtle Shell 2.0 could be the right choice for you.  If however you want pristine sound quality and are not bothered about looks, then you are probably better off getting something like the Bose Soundlink.
Best Buy – Amazon