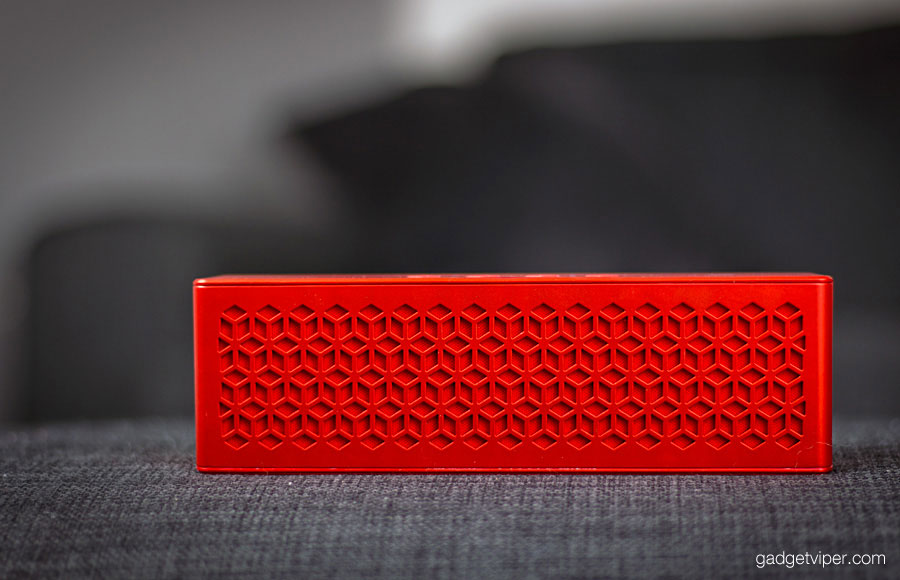 Just a little update guys, Creative have brought out a new version of the MUVO, it's called the MUVO 2, and it's amazing, here is a link to my full review – Be sure to check it out. The MUVO Mini is still a great Bluetooth speaker, and it's a little cheaper than the MUVO 2, so if you're on a budget, then do still consider the MUVO mini.
Creative MUVO mini Bluetooth speaker
A highly portable and exceptional well made weatherproof Bluetooth speaker. Powered by two full range micro drivers and an oversized bass radiator for a loud balanced sound.
The MUVO mini lasts a solid 10 hours and it's Bluetooth signal has proved reliable even through walls.
Featuring unique audio notifications, the MUVO mini oozes personality and appeal.
+
Precise build quality, compact and weatherproof
–
no aux cable or carry case included.
Features
IP66 Weather and water resistant
10 Hours battery life
Bluetooth 4.0 and NFC pairing
Hands-free calling
4 colour options available
Creative MUVO Bluetooth speaker deals