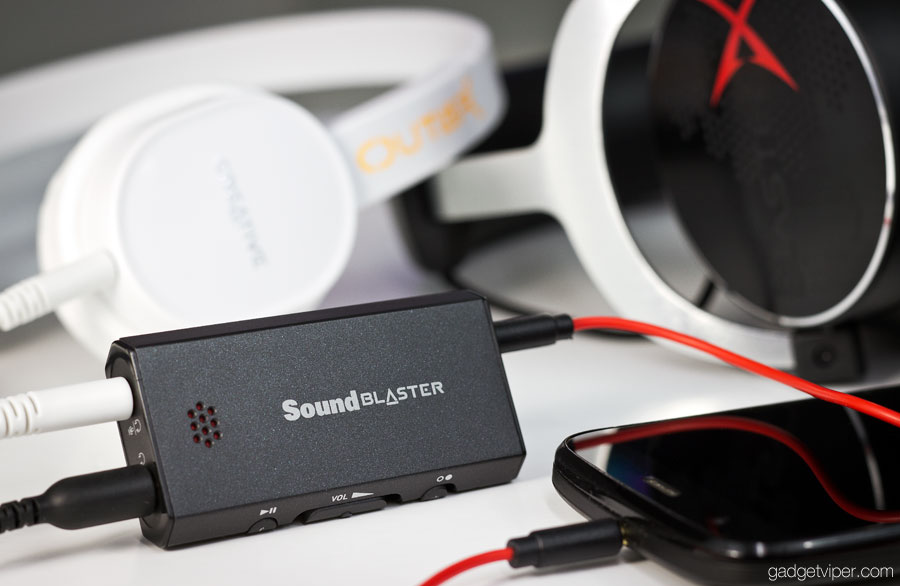 SoundBlaster E1 headphone amp
The Creative E1 is an ultra portable headphone amp, capable of supporting studio-quality 600 ohm headphones. Featuring two independently driven headphone outputs, a 25 hour battery life and weighing just 25 grams.
Inside the E1 is a SoundBlaster external soundcard with USB DAC for PC and laptop connections. With the addition of a cheap OTG cable, the E1 can also be used with a smartphone or tablet as a USB DAC headphone amp.
+
Ultra compact, affordable price, huge battery life
–
No auto-off feature, max volume level should be used with caution on some headphones
Features
Headphone amp up to 600 Ohms
2 independent headphone outputs
Acts as an external soundcard for PC's
USB DAC (OTG cable on smartphones)
25 Hours battery life
Weighs only 25 grams
Built in microphone

SBX Pro Studio, CrystalVoice, Scout Mode
Creative E1 Headphone Amp Deals