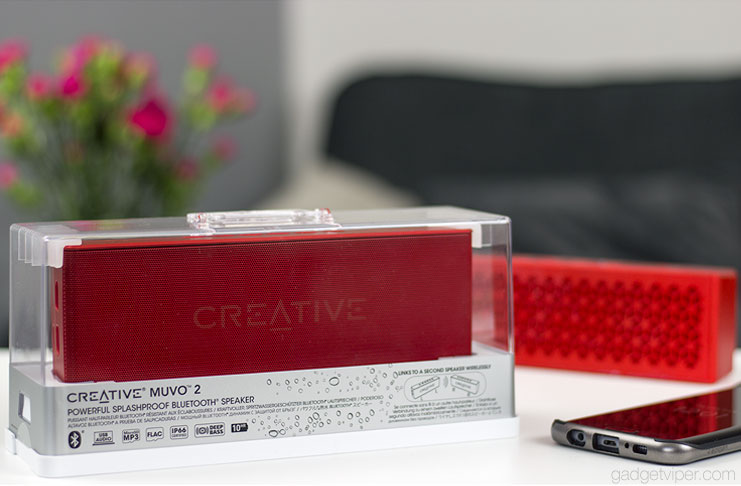 Update
– I've recently acquired a second MUVO 2 to make use of the linking feature. For those who are interested in watching a YouTube demonstration video of them paired together as left and right speakers –
here is a link.
Creative MUVO 2 Bluetooth Speaker
A lightweight splashproof portable speaker with multiple connectivity options. The MUVO 2 has the latest Bluetooth 4.2, MicroSD card, Auxiliary and USB playback for PC's, Macs or Laptops.
Creative's MUVO 2 can also link up with another unit to provide dual speaker music playback.
Highlights
Latest Bluetooth 4.2 technology.
Bluetooth, AUX, MicroSD and USB playback.
Supports flac, wav, wma and mp3 formats.
10 hours playtime and handsfree calling.
Links to a second MUVO 2 for audio boost.
Waterproof to IP66 standards.
Lightweight and has lanyard attachment.
Pros and Cons
+
A hugely versatile portable speaker, great sound performance and battery life considering its weight, ideal for travelling and hiking trips.
–
slightly heavier than the MUVO mini, NFC 'tap to pair' and battery level voice prompts are missing
Where to Buy?
Price updated – 13th of July 2017 at 09:30 GMT
*Product prices and availability are accurate as of the date/time indicated and are subject to change.
My favourite lightweight Bluetooth speaker this year has been the MUVO mini – Could the MUVO 2 take its place?