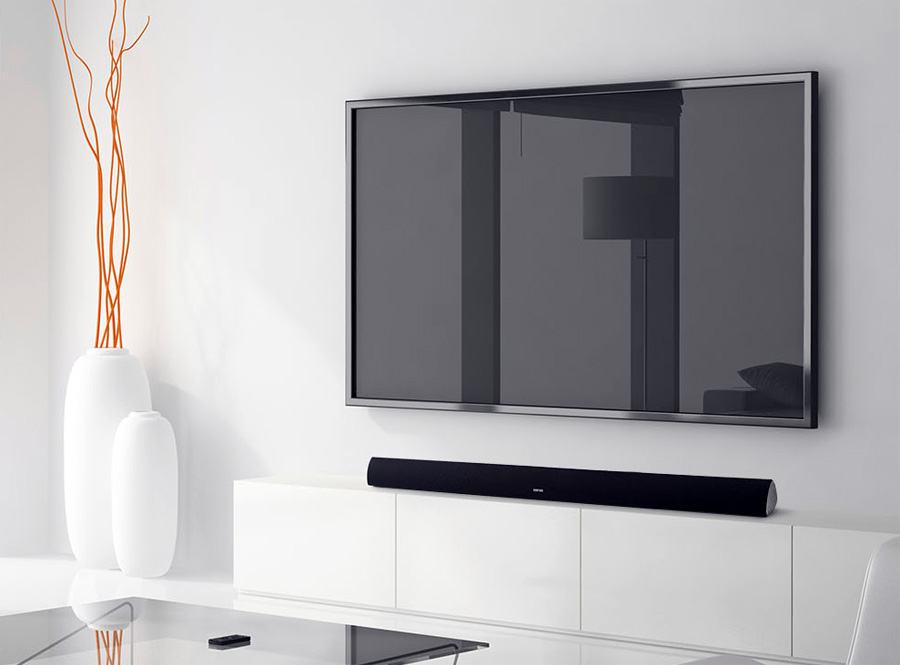 CineSound B3 Soundbar
The Edifier B3 Soundbar is an elegant and impressively rich sounding audio system. It's extremely simple to set up and run with multiple connection options including Bluetooth.
Ideal for those who wish to avoid the complication of setting up an AV receiver and multiple speakers.
The Cinesound B3 can connect directly to your TV, games console, DVD or Bluray player simultaneously.
+
High-quality audio, Bluetooth streaming, auto standby, easy mounting system.
–
Limited to 3 presets for sound balance
Features
Bluetooth 4.0 with CSR codecs
3 different audio modes
4 x 70mm drivers
2 x 17mm tweeters
10-minute smart inactivity standby
Optical, RCA, AUX, and Coaxial inputs
Optional Sub-Woofer output.
Wall mount bracket included
Edifier CineSound B3 Soundbar – Buy Online
Amazon.com
price: $299.99 $199.99
Price updated on the 13th of April 2016 at 12.20 GMT
*Product prices and availability are accurate as of the date/time indicated and are subject to change.