The Bose Soundlink  Color is the latest portable bluetooth speaker from Bose.  Previous Soundlink speakers have been fairly pricey when compared to other brands, however there has never been any doubt about the quality of sound. So with this latest model retailing at half the price of the Bose Soundlink III, can we expect a compromise in quality?
The Design
Bose Soundlink  Color bluetooth speakers come in black, white, blue, red and mint green. The speaker is smaller and lighter than the Soundlink III and has a simplistic square design with rounded edges and a slightly convexed body.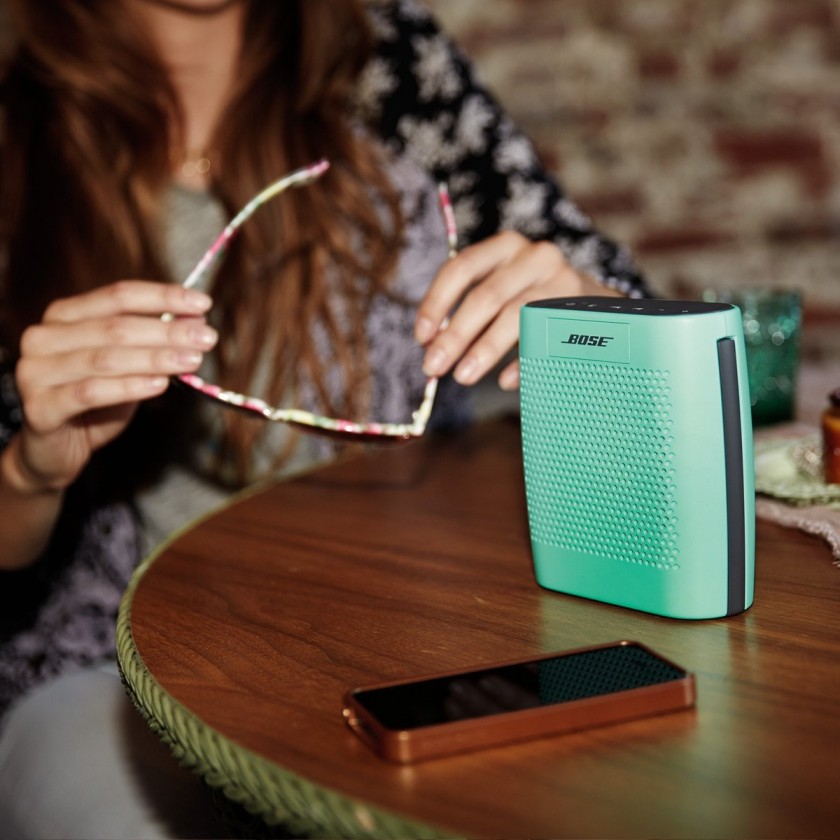 The build quality is robust and solid looking with matt plastic finish peppered with round perforated holes.  I'm confident that this model would definitely take a knock or two without any real visible signs of damage.  In contrast, The Sounlink III has a thin metal grille which could become dented and scratched far easier than the new Soundlink Colour.
The Size
When compared to the size of the Soundlink III speaker, the  Soundlink Color is about half the size and almost half a kilo lighter weighing a total of 1.4kg.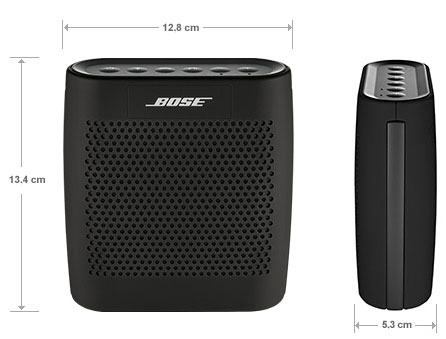 The Features
The Bose Soundlink  Color has introduced something new over it's previous models – Voice Prompts to help guide you through pairing process.  I'm not sure how many people have ever actually struggled with pairing their Bluetooth speakers, but I guess Bose felt it was a useful function. 
The Soundlink Colorwill remember 8 devices, making reconnection easier. This is a pretty standard feature on most portable Bluetooth speakers.  It does however connect to 2 bluetooth devices simultaneously which would allow you and a friend to take turns picking the tunes.
Battery Life – 8 Hours   (Soundlink III gets 14hours)
Range – 9 metres
Connection – Wireless Bluetooth
Charge – Comes with a USB cable and a Wall Charger
Sound Quality
I would be amazed if Bose released a speaker at any price that didn't fulfil their reputation of providing a realistic and full range of sound. The Soundlink  Color will outperform any equivalent sized portable Bluetooth speaker, the sound is clear and well balanced, just as you would expect.
The Price
Less than half the price of the Bose Soundlink III!  The Bose Soundlink  Color Bluetooth speaker retails at an impressively affordable price of £97.16 in the UK and $129.00 in the US.
For more information, customer reviews or to order the Bose Soundlink  Color Bluetooth speaker visit Amazon