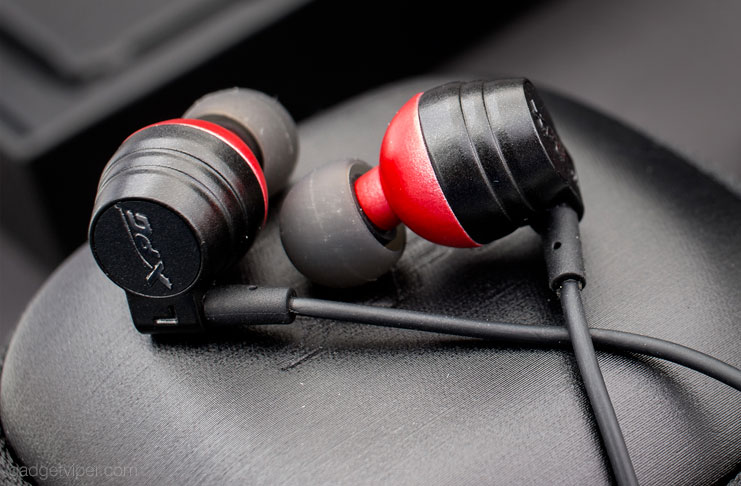 EMIX I30 In-Ear Gaming Headset
5.2 Surround Sound earbuds designed to enhance your gaming experience.  Featuring a unique 3D soundstage generated by a patented inner vacuum tube.
This new technology combined with an additional micro-subwoofer produce a wider frequency range and a rich sound quality.
Highlights and Features
Real 3D / 5.2 Surround Sound
13.5mm drivers
In-cable button remote and mic
Premium hard carry case
2-in-1 PC and Airplane adapters
Supports PC / Mac / PS4 / Xbox One
Hands-free calling on smartphones
Comes with a 2 Year Warranty
Pros and Cons
+
Comfortable to wear, powerful (loud), very rich and spacious sound, good passive noise reduction
–
The microphone volume is low in its natural position, but I do have a hack to fix this.
Where to Buy?
Price updated – 23rd of November 2017 at 16:30 GMT
*Product prices and availability are accurate as of the date/time indicated and are subject to change.
The EMIX I30 is marketed as an in-ear gaming headset, but they're just as good for music and movies.
Intro
I no longer consider myself as a hardcore gamer. These days I juggle my passion for gaming with work commitments and raising kids. Back in the glory days, however, I was often known for pulling all-nighters. I remember that guilty feeling when you realise the sun is rising outside. Creeping to bed with a frazzled brain and trying to sleep as the birds sing their morning song.
Despite my part-time gaming lifestyle, I do spend a staggering amount of hours wearing headphones each day. This last week I've been exclusively wearing the EMIX I30's. Without exaggerating, I think I've clocked up at least 60 hours!
Unboxing the XPG EMIX I30 Earphones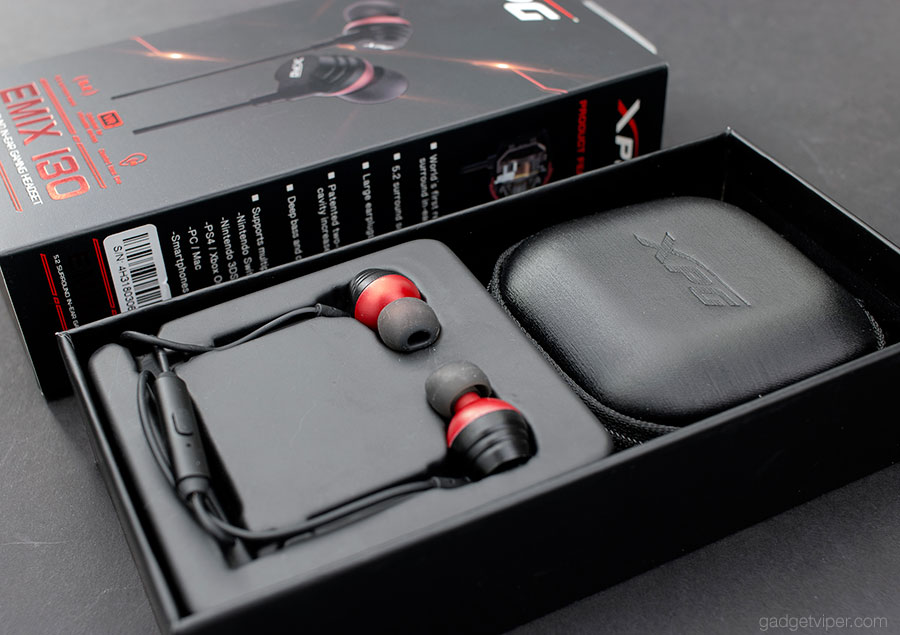 The EMIX I30's arrived in a tidy looking retail box, a nice touch if you're buying these as a gift. The Earphones are safely contained inside along with a user manual and carry case.
The carry case has an attractive brushed-metal effect on its surface with the XPG logo embedded on the lid. Inside are two additional sets of earbuds and a 2-in-1 PC adapter to split the line-in and microphone.
There's also an Airplane adapter for those that still choose to watch in-flight entertainment.
Design and Build Quality
The EMIX I30 earphones have an orb-like shape with a diameter of 15mm. The inner half of the housing has a burnt-red satin finish, while the outer is a matte black. The XPG logo is embossed in chrome on the outside edge along with an 'L' and 'R' to indicate the correct side. The earphone cables are offset to the front of each earpiece, making it practically impossible to confuse the left from the right when fitting them.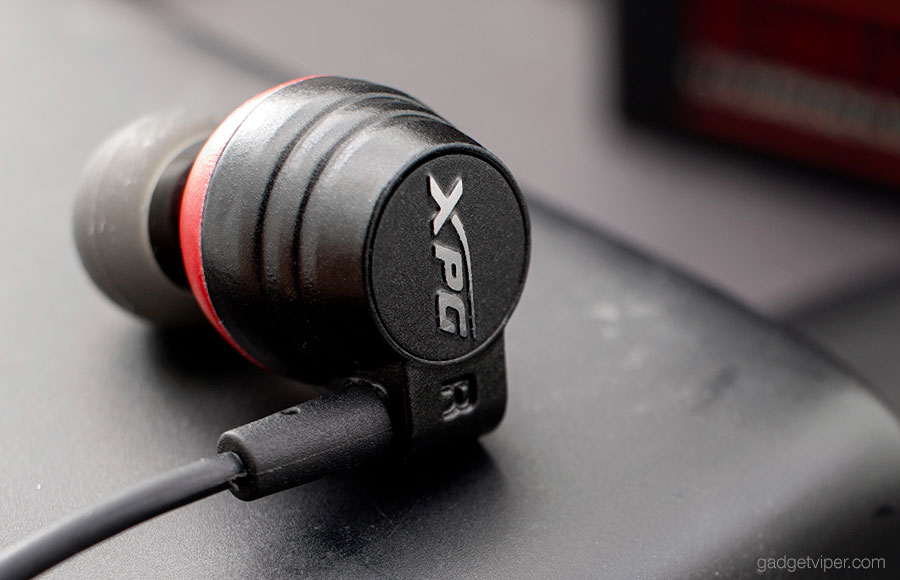 The attached cable has a soft silicone coating and measures 1.4m in length.  I imagine if you had to connect it to the back of your PC tower, the length could be an issue. This could easily be resolved with a relatively inexpensive headphone extender cable.
There is an in-line mic and remote button roughly 200mm from the right earpiece. The left and right cables come together a further 200mm down with a neat aluminium sleeve featuring a double chrome band.
This detail is replicated again at the 4-pole jack. All the components seem well made, but only time will tell how durable they are.
Comfort
Due to the hardware inside, they feel slightly heavier and protrude a little further than most regular in-ear headphones. That being said, they fit extremely well and the smooth curvature of the housing prevents any discomfort or fatigue. I had them in for almost 8 hours straight yesterday without the slightest of aches.
After decades of wearing regular gaming headphones, it's been a real treat to ditch them in favour of an in-ear option. Gaming with earphones resolves at least two age-old problems, namely 'headphone hair' and 'Sweaty Lugs'.
EMIX I30 Specifications
| | | | | | | |
| --- | --- | --- | --- | --- | --- | --- |
| 32Ω ±15% | 107±3db | 5Hz-20,000Hz | 3mW | 5mW Max | 1.4m | 17.5g |
Features
The EMIX I30 gaming headphones have a unique cavity inside which flexes inwards or outwards, depending on the audio frequency. This is said to produce a real 3D surround sound. Additionally, the EMIX I30's feature oversized 13.5mm drivers and micro sub-woofers for substantially more bass.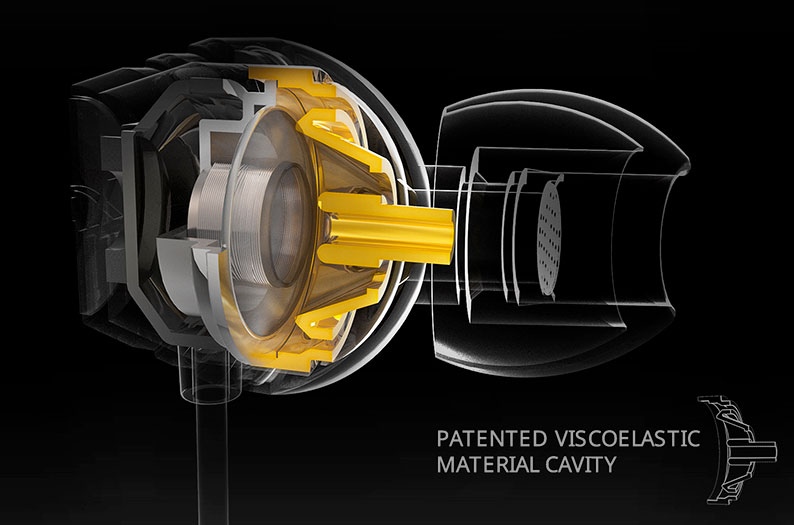 The in-cable button allows you take hands-free calls and skip music tracks when connected to a smartphone. A single press will play/pause, a double press will skip forward and a triple press will select the previous track.
When connected to a PC or laptop, this button will mute the microphone. Unfortunately, you'll need to hold this button down to maintain the mute. I'd have prefered a click on/click off option.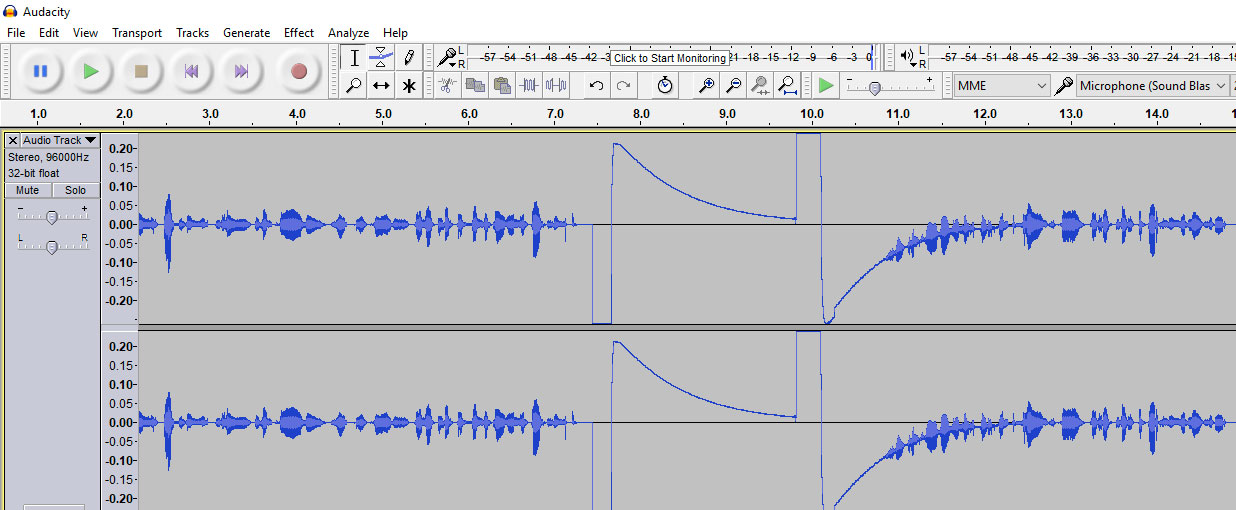 There is also a short spike of audio interference when you press and release this button
The sound quality has not been altered in the above audio sample, nor has the volume level. That being said, there is a little physical hack I've made that I'd like to share with you.
Whilst gaming with a friend, he remarked that my voice was quiet, despite having my mic volume level maxed out at 100%. The reason for this is that the natural position of the microphone is roughly level with your collarbone.
To solve this, I simply looped the cable over my ear and it sat perfectly level with the side of my mouth. – Not just a pretty face right?
Audio Performance
Guys, I sh*t you not, these sound fricking insane! 
Now I know that gauging audio quality is very selective to the individual's taste. Typically I favour a natural balance, especially when it comes to music. The EMIX I30's have a rich and hugely spacious soundstage across the board. The bass is definitely meaty, but the mids and highs hold their ground. They are also LOUD, I'd honestly feel uncomfortable having them at max volume for even short periods of time.
Testing the 5.2 surround sound
After taking immense pleasure listening to the collection of FLAC audio tracks that I use to test out a new set of headphones, it was time to put the real 3D to the test. At first, I used a selection of YouTube videos, like the renowned Virtual Barber Shop and a 3D recording of Queen's Bohemium Rhapsody. They both sounded amazing on the EMIX I30 headphones. It's worth noting, however, that YouTube does only output two audio channels.
With that in mind, I decided to install Dolby Amos on my PC. After completing the audio configuration, I used their sample videos to truly test the surround sound experience.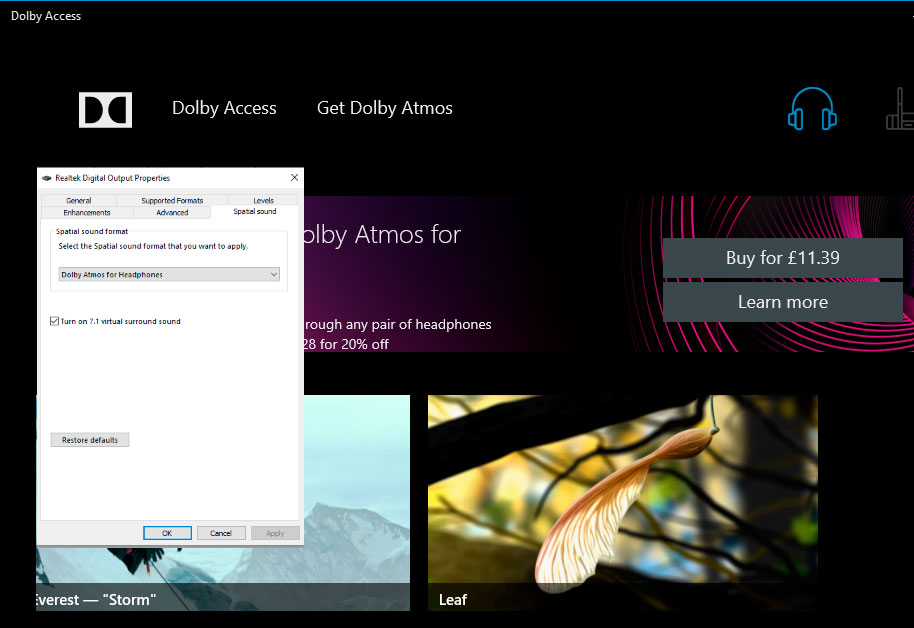 There are a couple of videos on there that really stood out. One called 'Leaf' and another called 'Shatter', both had me covered in goosebumps. This happens to me regularly with certain music, but never from watching a leaf fall to the ground or a glass window smashing.
Without watching the video it's easy to tell the position of the subject just from the sound alone. I switched back to some regular gaming headphones for a comparison and the difference was substantial.
Verdict
The EMIX I30's have truly blown me away and I'm typically an over-the-ear headphone guy when it comes to gaming. I have toyed with in-ear gaming headphones before with a set of SoundBlaster P5's but I quickly reverted back. This time, however, I think I've been converted.
If I could change anything about this product, I'd raise the position of the microphone by a couple of inches and introduce a toggle on/off mute function, instead of it being 'press to mute'. I might also add an in-line volume control.  That being said, it's currently plugged into my E1 headphone amp, which has volume adjustment and also offers me easy access to disconnect the microphone jack.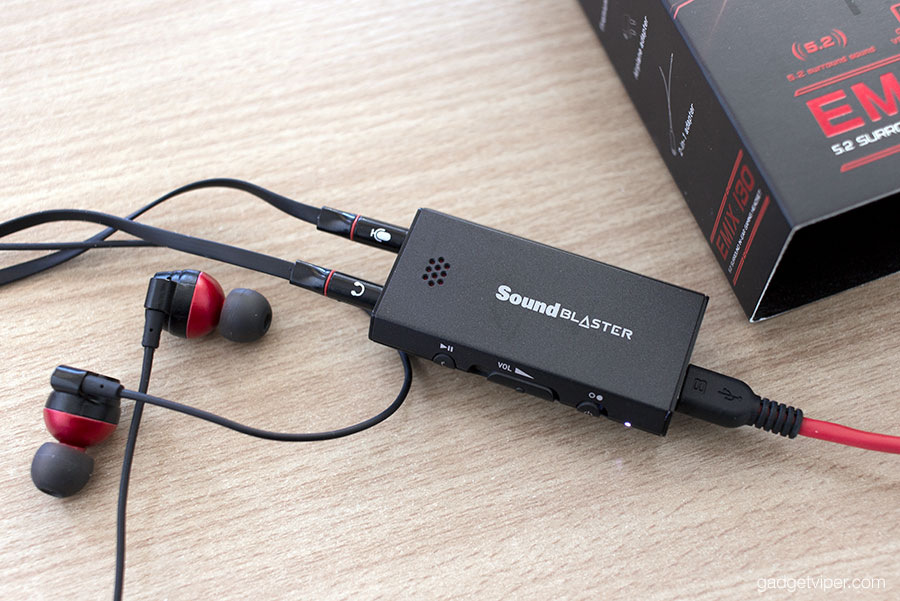 The XPG EMIX I30's would make awesome in-ear gaming headphones if you're into E-Sports and travel to events. I'd also recommend combining these with an E1 headphone amp from Creative. Together, you'd have a highly portable and insanely powerful audio setup. Just be careful not to blow your eardrums in the process!
Where to Buy?
Price updated – 23rd of November 2017 at 16:30 GMT
*Product prices and availability are accurate as of the date/time indicated and are subject to change.
I hope you found this review useful if you did, please share it socially or leave a comment below – Thanks!