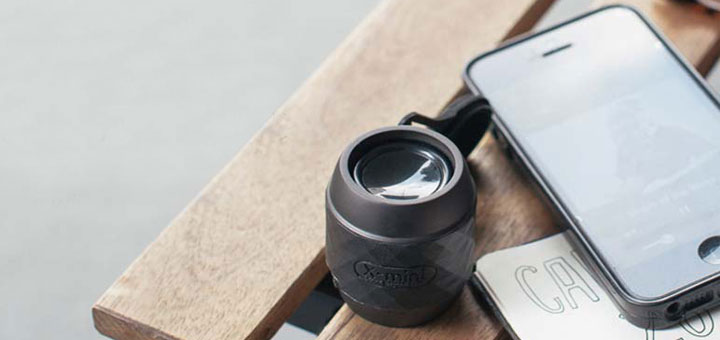 WE Bluetooth speakers by X-mini follow on from XMI's hugely successful affordable capsule speakers. This time with an absolutely wicked design and the all important Bluetooth connectivity allowing you to play all your favourite tunes wirelessly from your phone or tablet.
XMI X-Mini WE Bluetooth speaker
Amazon.com
lowest price: $18.98
Price information last updated on 16/10/2015 09:50 GMT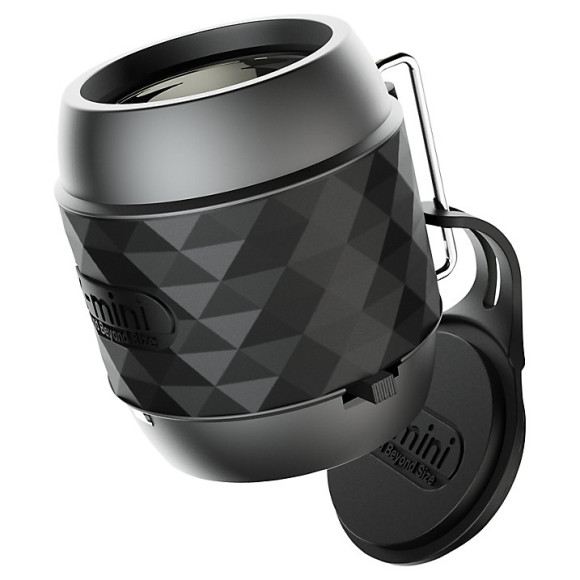 There are many new features that improve on the last model, one of which is the introduction of a rubber cover that clips over the top when not in use. This rubber cover not only protects the cone, it also will also attach to the bottom of the speakers when in use, which cleverly provides a dampening effect to the vibration of the speakers against a hard surface.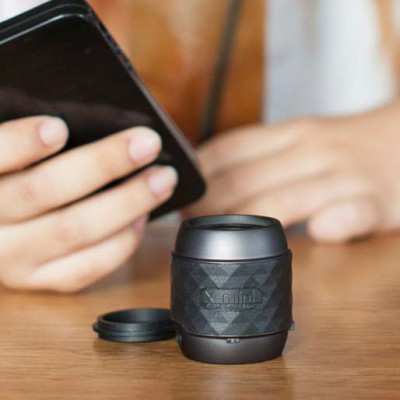 So, it looks amazing, the build quality is also extremely impressive, but what about the sound?  Well, I can truly say that pound for pound, or more appropriately gram for gram, this is without a doubt a heavyweight.  I will be amazed if there is a rival speaker of its size that will produce a cleaner and louder sound than the WE.
Pairing these speakers with your phone or device takes a matter of seconds, there are 3 positions to the switch –  On, Off and Bluetooth.  Just move the switch to Bluetooth and use the search feature on your device and it will connect almost instantly.

Features:
Bluetooth via NFC – with a range of about 20 feet
Micro USB Battery Charging – For 6 hours continuous playback
Weight – under 50 grams
WE Bluetooth speakers are small in size and ultra light, coupled with the key-chain attachment clip, will allow you to use the included lanyard to clip this speaker to your bag or clothing when you want to listen to tunes while on the move.
XMI X-Mini WE Bluetooth speaker
Amazon.com
lowest price: $18.98
Price information last updated on 16/10/2015 09:50 GMT