The Seagate Expansion 4tb External Hard Drive offers a huge storage capacity at a tiny price.  While there are other brands of external hard drives that are arguable of a better quality and slightly more reliable they simply cannot touch this hard drive in terms on the simplicity of use and of course –  value for money.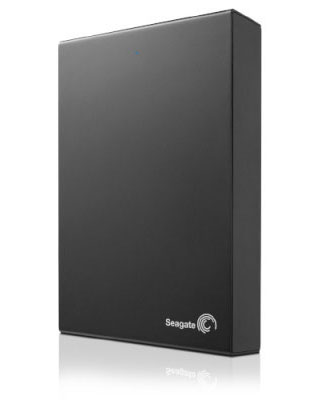 When choosing an external hard drive to back your files up,  you want something that's easy to set-up and simple to use. The 4tb Seagate Expansion definitely offers both of these features.  There is no software to install, you just have to plug in the power supply and USB cable, then just begin to drag and drop your files.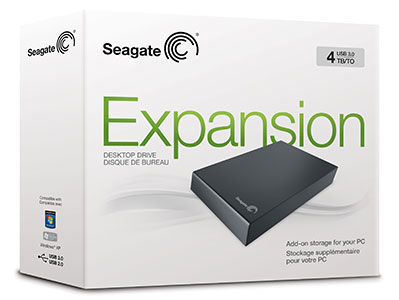 Included in the box:
4tb external hard drive
USB 3.0 or USB 2.0 cable
Power adapter
Quick start guide
1-year limited warranty
So how big is 4tb's anyway?
Well in terms of photos, videos and music file a 4tb External Hard Drive will have enough room to store the following:
Photos (5mb's in size) – 800,000
Music (4mb's in size) – 1000,000
Video (720p or 1080p) – 500
So if you are looking for an affordable and simple way to free up space on your internal hard drive the Seagate Expansion 4TB External Hard Drive
could be the answer. Cleaning up your PC will have the added effect of improving the performance of your computer by having far less junk to sift through in order to find the required file. If your PC is anything like mine, there are probably dozens of obscure files and folders such as "new folder(12)" with stuff you just know are never ever going to be needed again, but yet, you simply cannot delete them just in case