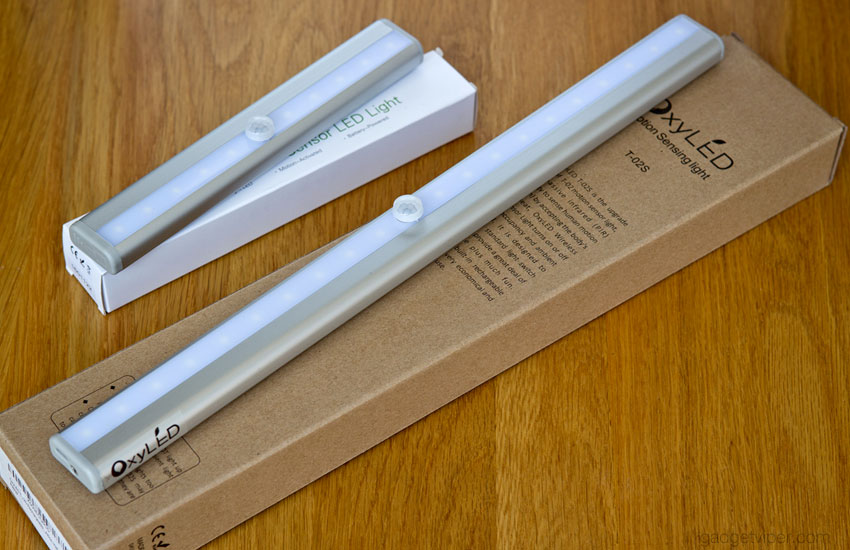 Intro
In an ideal world, there would be sufficient lighting in all the dark places of your home. I've got a total of five areas that (in the absence of a torch) become a breeding ground for curse words and frustration-
-Where's the bloody torch?
-Why are there no batteries in the torch?
-Why am I rooting around in the dark?
-WHERE THE **** ARE MY SHOES!!!!!
Whether it's cobwebs to the face in a dark attic, shed or garage, or the dreaded lost shoe from the hall cupboard, a product like this could make life a whole lot easier.
Full Review
The OxyLED T-02S LED motion sensor light measures 30mm in width, 15mm thickness and is 365mm in length.  Its body is made from brushed aluminium with grey plastic ends.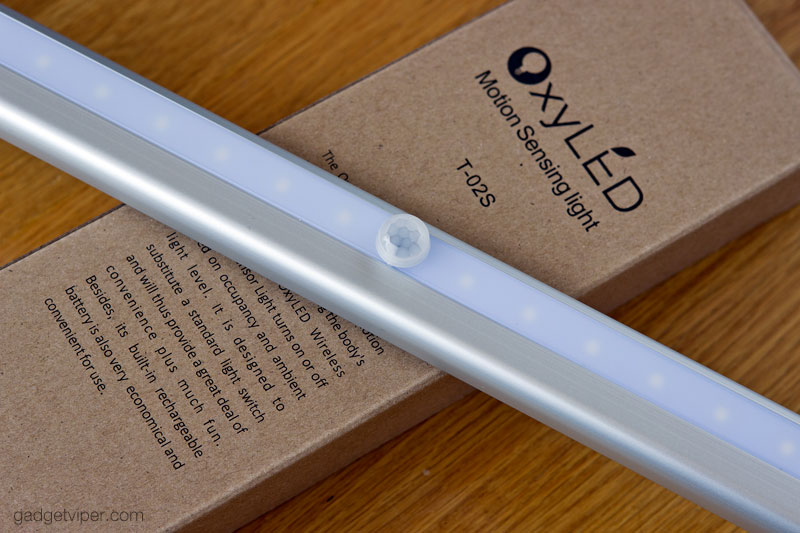 On the front there's a white plastic strip that protects and evenly distributes the light from the 20 super bright LED's.  In the centre of the strip is a PIR motion sensor that has a range of 3m (15 feet)
On the other side is a small black on /off switch. When you initially turn the T-02S on, it will light up for 15 seconds then switch off.  If you happen to be in a well lit room, don't be alarmed by it not reactivating when you move.  The motion sensor is only triggered when it's in a dark environment.
Installing the light is extremely straight forward. It comes with an adhesive-backed magnetic strip that can be attached to any flat surface.  The T-02S can then be easily detached from the magnet when a recharge is required.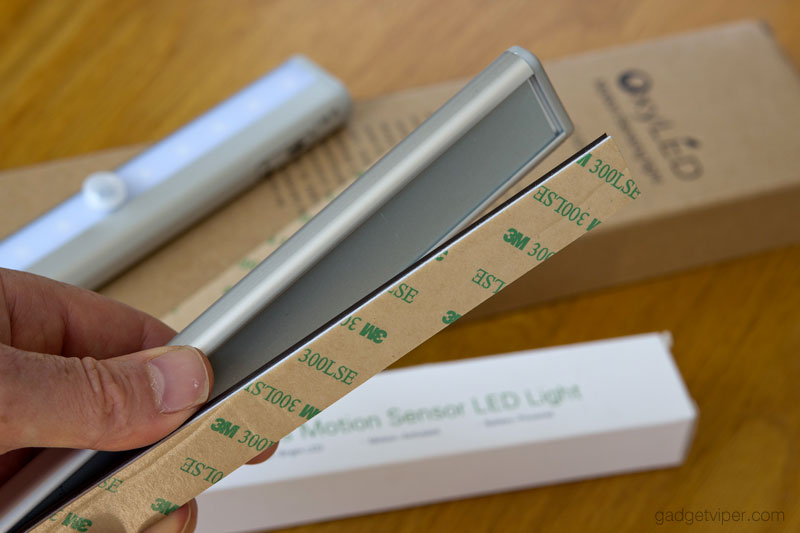 The brightness level of the T-02S is more than enough to illuminate a relatively large area.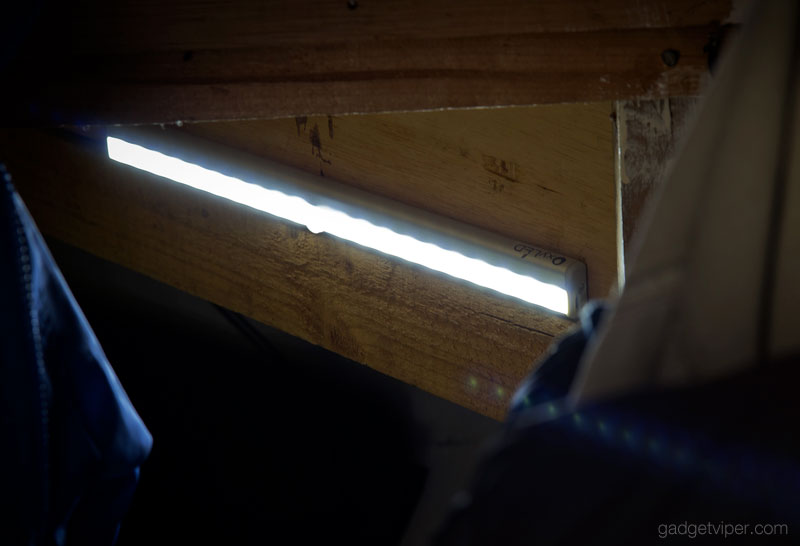 I installed the T-02S under the stairs and the T-0S in a bedroom wardrobe. They both work really well and the detection range is great. The light remains on for as long as the infrared sensor detects body heat.
Verdict
Usually when a device ends up in the back of a dark cupboard, it means it's lost its usefulness, the T-02S is definitely an exception to that rule. The OxyLED T-02S LED motion sensing light is one of those rare products that you buy and then instantly regret not buying more. I need at least another four of these around my home.
If you found this review useful, please leave a comment below or share it socially – Thanks