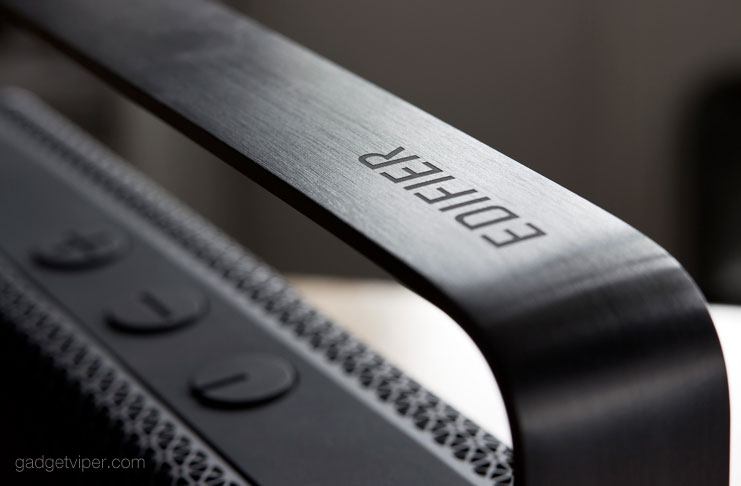 Edifier MP700 Bluetooth Speaker
A portable Bluetooth speaker with an elegant, yet retro design. The Edifier MP700 has a  boom-box shaped body, wrapped in a classy metal grill. Hidden underneath are two 70mm drivers and silk-dome tweeters, which put out an impressive 36 Watts of sound.
The MP700  features the latest CSR apt-X codecs, bluetooth 4.0, DSP and DRC processing and has an IP54 rating for outdoor use.
+
Great retro design, powerful sound
–
Non-standard mains charger (not USB)
Highlights
Bluetooth 4.0 and NFC pairing
CSR apt-X lossless transmission
8 hours battery life (7600mAh)
DSP – Digital Signal Processing
DRC – Dynamic Range Control
2x 70mm drivers, 2x 19mm tweeters
USB charging port
Edifier MP700 – buy online
Price updated on the 15th of June 2016 at 18:10 GMT
*Product prices and availability are accurate as of the date/time indicated and are subject to change.