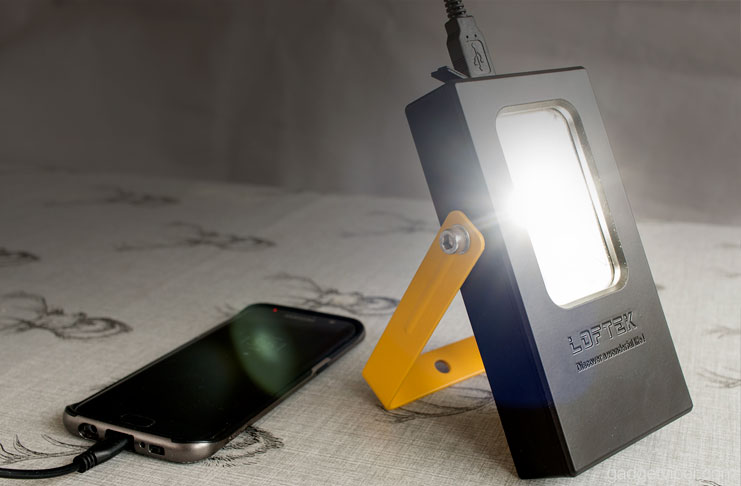 A very bright and robust battery powered LED flood light with a built in portable charger. The Loftek 15W lamp provides a durable lighting solution and a means to recharge your mobile devices.
+
Strong metal housing, waterproof IP65, 2 brightness setting and SOS mode
–
Its solid design makes it relatively heavy compared to plastic alternatives.
| | | | |
| --- | --- | --- | --- |
| Loftek 15W Portable Flood Light | Amazon Marketplace | $59.99 $18.99* | view |
Price updated on the 3rd of May 2017 at 10:10 GMT
*Product prices and availability are accurate as of the date/time indicated and are subject to change.
Great as a work-light, small enough to keep in a toolbox and rugged enough to be suitable for most environments.