The EE Buzzard 2 Wifi dongle is the latest offering from EE to provide in-car 4G Wifi to customers in the UK.  The original version of the EE Buzzard was only released back in April of this year and is currently £30.00 cheaper than its successor.  Let's take a look at the improvements of the new Buzzard 2 model and see if it is worth paying the extra.
---
The latest and best EE Deals on the Buzzard 2 in car WiFi dongle
---
EE Buzzard 2 compared the original EE Buzzard
Despite the original EE buzzard WiFi dongle being fairly compact in it's design, it was housed in what could be described as a brightly coloured take-out coffee container, with the intention of it sitting inside a cup holder.  This design did mean that you would have to sacrifice your cup holder in order to have a place to keep the dongle. The new Buzzard 2 has done away with this idea and has reverted back to a singular and more compact component that plugs directly into the dashboard of the car.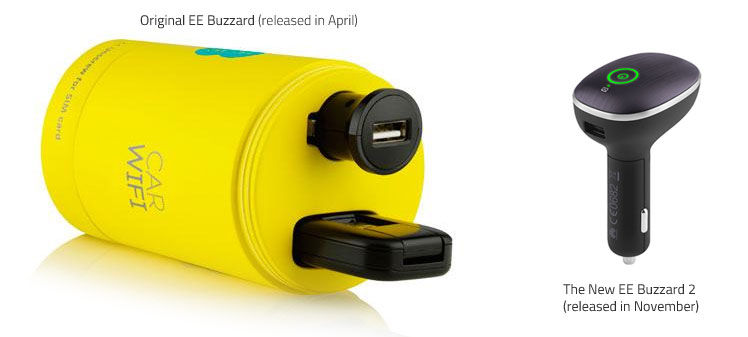 The EE Buzzard 2 now has an additional USB charging port on the device to allow you to charge your phone while still making use of the 4G Wifi.  This is, in my opinion, a must-have feature and is a valid reason for introducing a new model so soon after the original was released.
EE Buzzard 2 WiFi Dongle – The Design
The EE Buzzard 2 has a brushed metal effect and a new lighting system on the top making it easier to use and monitor its connectivity. The device is far more compact than the original model, weighing only 50g, it will fit into your car's dashboard socket and should compliment most car interiors well.
EE Buzzard 2 WiFi Dongle – Features

The EE Buzzard 2 is powered by a Balong 720M CPU with a speed of 670MHz which is capable of delivering 4G WiFi to as many as 10 devices such as tablets, phones or laptops simultaneously.  On the front of the Buzzard is a USB output to allow you to make use of the car's power socket to charge your phone without affecting the in-car WiFi signal. The top of the device which measures only 60mm x 50mm has an LED display to indicate it's functionality.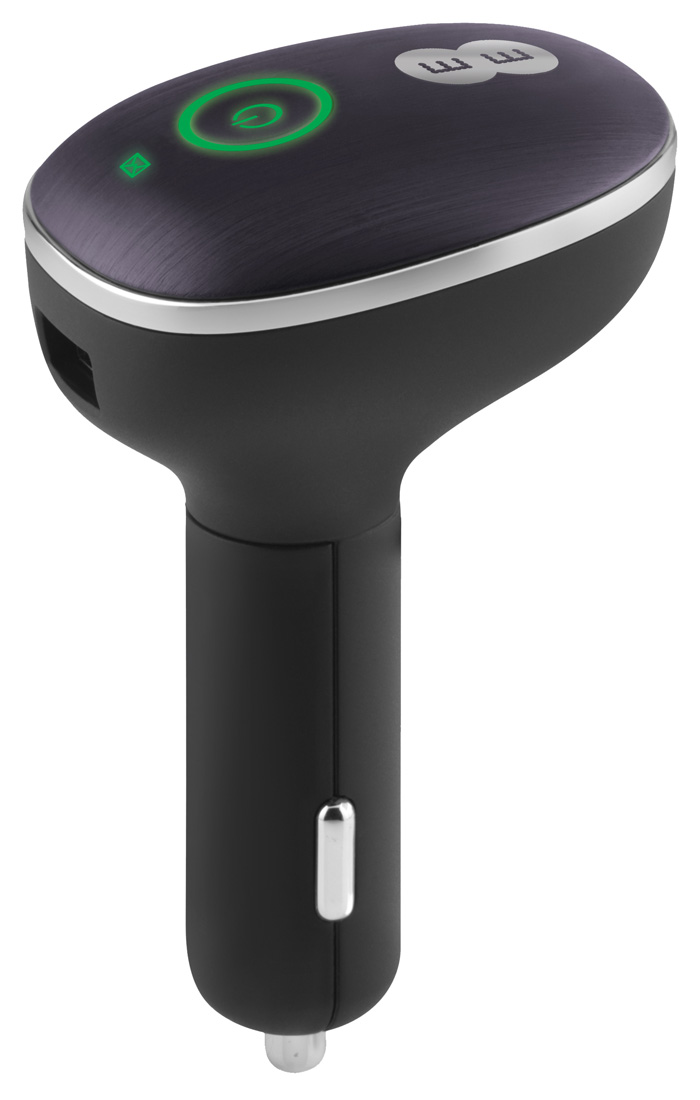 EE Buzzard 2 WiFi Dongle – Summary

The new EE Buzzard is most definitely an improvement over the previous model in both it's design and functionality.  With the addition of the USB charging port, the far more compact design and the fact you now have somewhere to put your coffee cup.  It's worth paying the £30.00 extra, and if you are signing up to any 4GEE contract for £15.00 or more a month, you get this device for free
To find latest EE deals or for more information on a Pay As you Go or a free EE Buzzard 2 Car WiFi dongle  visit EE