The EE 4GEE Action Cam is the first 4G connected sports camera capable of live streaming video footage in the UK over the EE mobile broadband network (mbb).  With EE continuing to expand it's range of mbb connected devices, others include the EE Buzzard, an in-car 4G WiFi device, it would seem there is more to a mobile network than just smartphone contracts.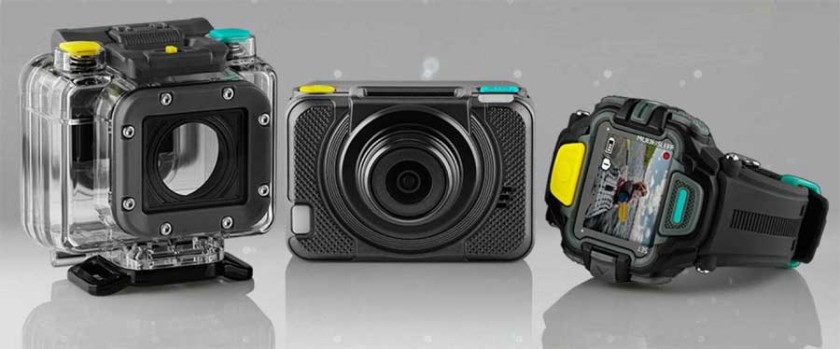 EE 4GEE Action Cam – design / build quality
The EE action cam is built solid and definitely sturdy enough to take some knocks, as you would expect from a sports camera. Measuring 59mm x 43mm x 51mm and weighing just 120 grams it's impressively compact considering it has the added feature of live streaming via the 4G network.
The actual design of the product is nothing new, those who are familiar with the Hewlett Packard HP AC-300W will instantly notice the resemblance.  As is often the case with products of this type, big brands will use the same manufacturer and make subtle tweaks in the design to suit their particular requirements.
I happen to know the manufacture of this particular OEM model of action cam, it's a company called Dome who specialise in making a large range of action cameras, rear-view and dash cams. As innovators in the field, I have no doubts about the quality of their products.  The DV500 which is the model the EE 4GEE Action cam and the HP AC-300W have been developed from is a solid product, hence the reason why two UK brands are using it.
EE 4GEE Action Cam – features / performance
EE 4GEE Action Cam – Verdict
EE's introduction video:
https://youtu.be/1uOmBnGjZ0E
---
If you found this review useful, please leave a comment of share it with others, Cheers.