Pros and Cons
+
Premium build quality, very bright, USB powered, great for decluttering the workstation.
–
It's a little pricey when compared to most desktop lamps.
Where to Buy
BenQ ScreenBar – Full Review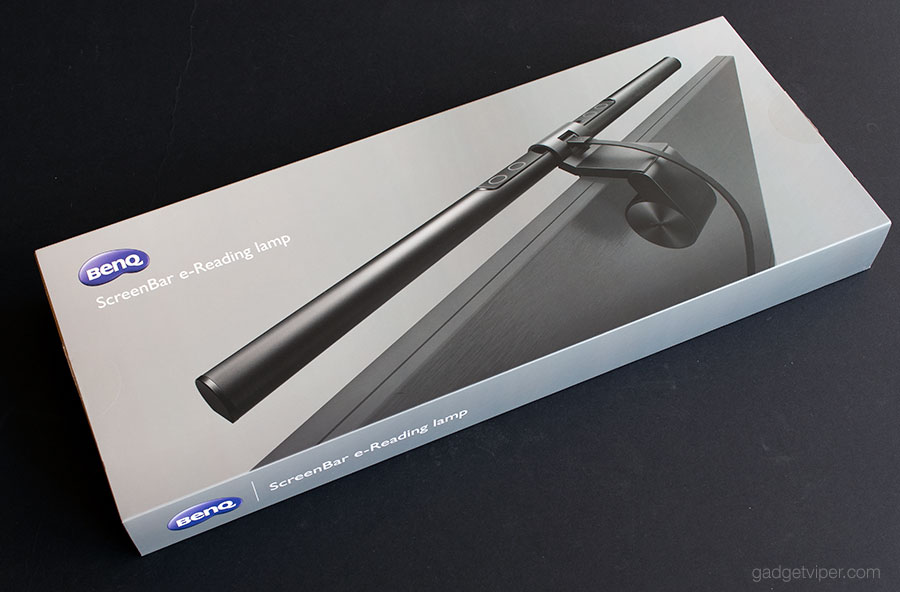 The BenQ e-Reading lamp comes well packaged in a quality retail box. Inside there's a mounting clip, the LED strip light and a USB power cable. Strangely there doesn't seem to be a user manual included, however, the back of the box seems to take care of that.
The mount is designed with a counterweight at the rear and a hinged section that will open up as wide as 50mm (2 inches). This should be more than adequate for most computer monitors.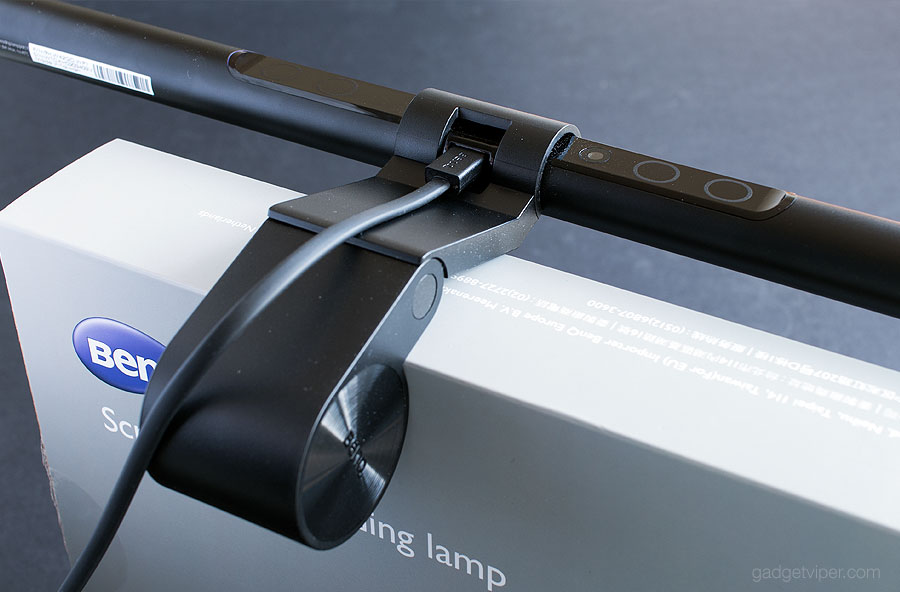 I have a few monitors ranging from a 20mm to 40mm and the BenQ ScreenBar drops nicely on them all. The picture above shows it mounted on the box it came in, which has a width of 50mm (2 Inches).
Multiple connections options
The BenQ ScreenBar is powered by a regular USB cable, allowing you to connect it to just about any 5V USB port with a 1A or greater output. This could be a charging station, your PC monitor, the back of a computer, or even a power bank. I tested it with my smallest portable charger and it worked perfectly.
Features
There are four touch sensitive areas on the top of the BenQ ScreenBar. On the far right is the power on/off. When turned on, the brightness and hue settings previously used will be remembered.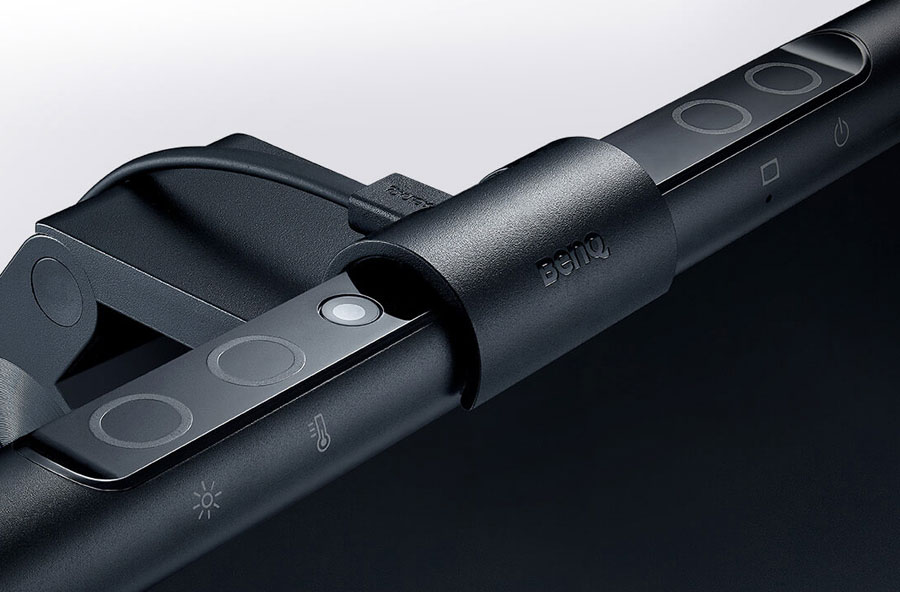 Next to the power button is the Auto-Dimmer which will maintain a constant 500 Lux of light over your desk. This is the recommended brightness level for office lighting and should help to prevent eye fatigue.
Performance
If you've watched my YouTube demonstration video, you'll have seen I've currently got two lamps on my desk, both require a regular mains power source. The BenQ ScreenBar takes up no space at all and doesn't require its own power supply.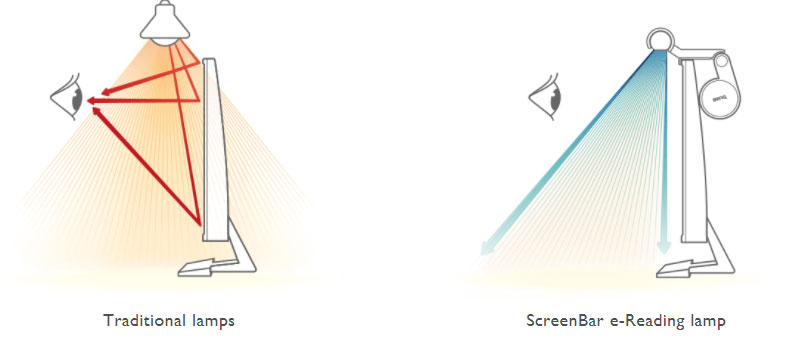 This is a really handy feature for those looking to minimise the clutter on the desk. Beyond that, the ScreenBar also prevents any glare on your computer screen. There is about 20% of swivel on the LED strip. This allows you to turn it so the spread of the light is just off the screen surface while still out of your direct line of sight.
If you use your desk for more than just typing, you're really going to love this light. There is absolutely no flicker and its position is ideal for writing or sketching directly in front of your keyboard.
Verdict
Having an LED strip light positioned above the monitor that's powered by a USB port is a fantastic idea. Not only is it in the perfect spot in terms of the direction of light, there's also no clutter on the desk or glare on the screen.
My only reservation is the price, while the build quality is good and there is certainly a value to how easily it mounts, I do feel it could be a little less expensive to buy. If however, you can afford the price tag, and you're the type of person that takes pride in a minimalist workstation setup then BenQ ScreenBar could be the perfect lighting solution.
Where to Buy
I hope you found this review useful if you did please share it socially or leave a comment below and if you enjoyed the video feel free to subscribe to the channel and join the community.