The Jumbl car battery jump starter and mini portable power bank is a pretty handy little gadget to keep in your vehicle should you ever require the need to jump-start your car or charge a mobile, tablet or laptop.  At a fraction over 6″ in size but with the same capacity as a heavy duty jump starter, the Jumbl has enough power to provide 20 car battery jump starts with a single charge.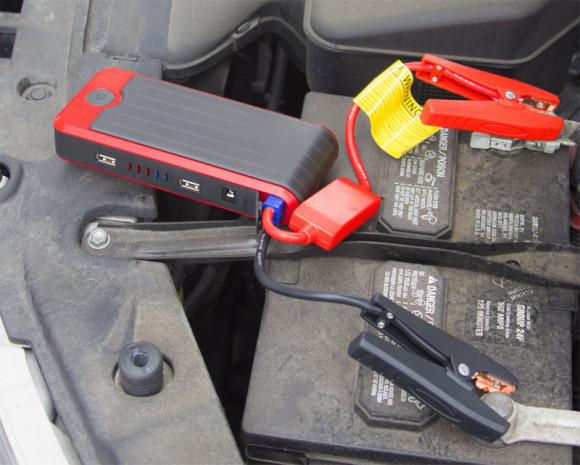 Having such a small and portable battery jump starter in your vehicle is a seriously useful product to have, especially if you get stuck alone out in the middle of nowhere. But let's face it, most people hardly ever find themselves in need of a jump start. Would this be just another gadget that might never actually serve any real purpose other than being a backup solution in an emergency?  Thankfully not, because this device also has a pretty impressive 12,000mAh power bank which has enough juice to fully charge most smartphones over 6 times.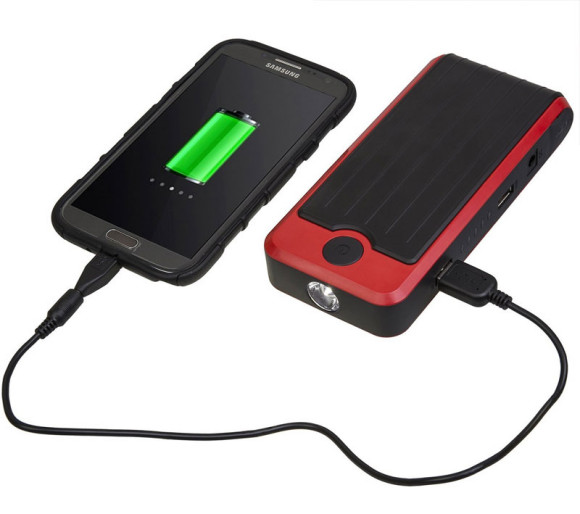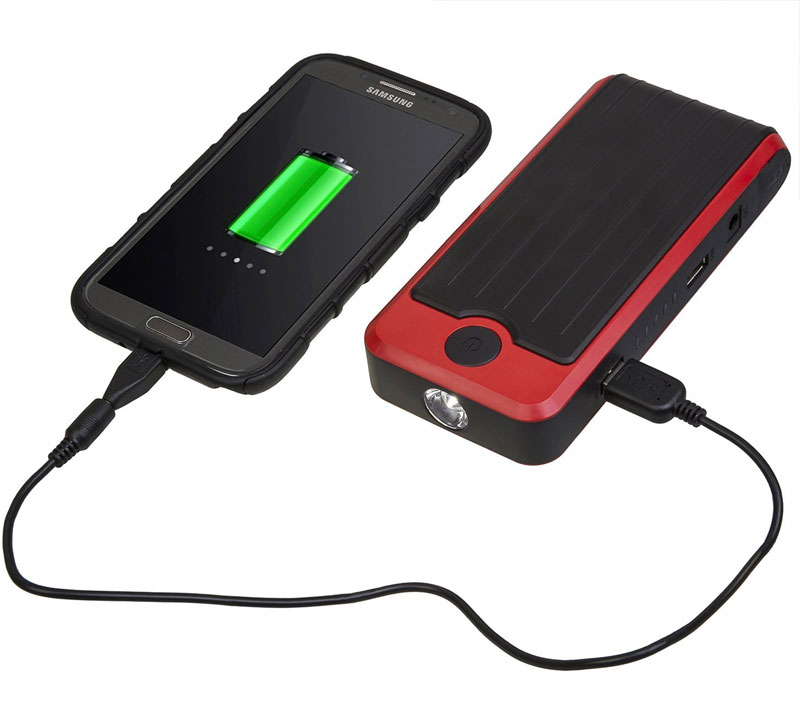 The Jumbl jump starter comes with 8 different charging adapters to fit all the most popular portable devices. Capable of charging 2 devices at a time with an auto-shutoff feature when the charge is complete.
As a cherry on the cake, this multifunction jump starter also has an ultra-bright LED light on the side which will give you over 120 hours of continuous light off a single charge.  As well providing you with a torch at night, the Jumbl also has an SOS and strobe mode should you ever get stranded and need to create a visual signal.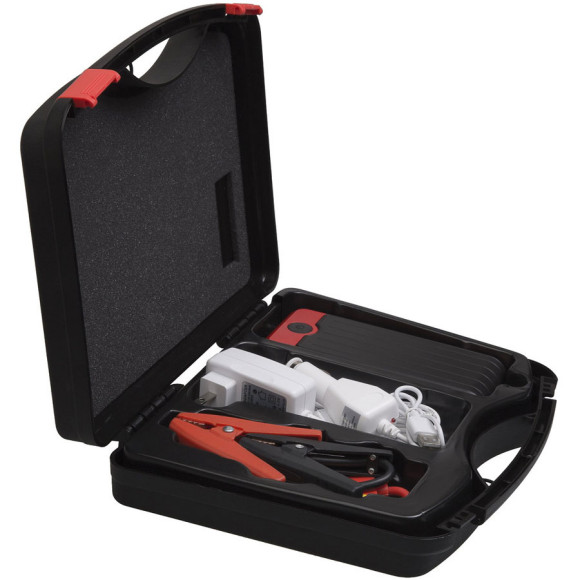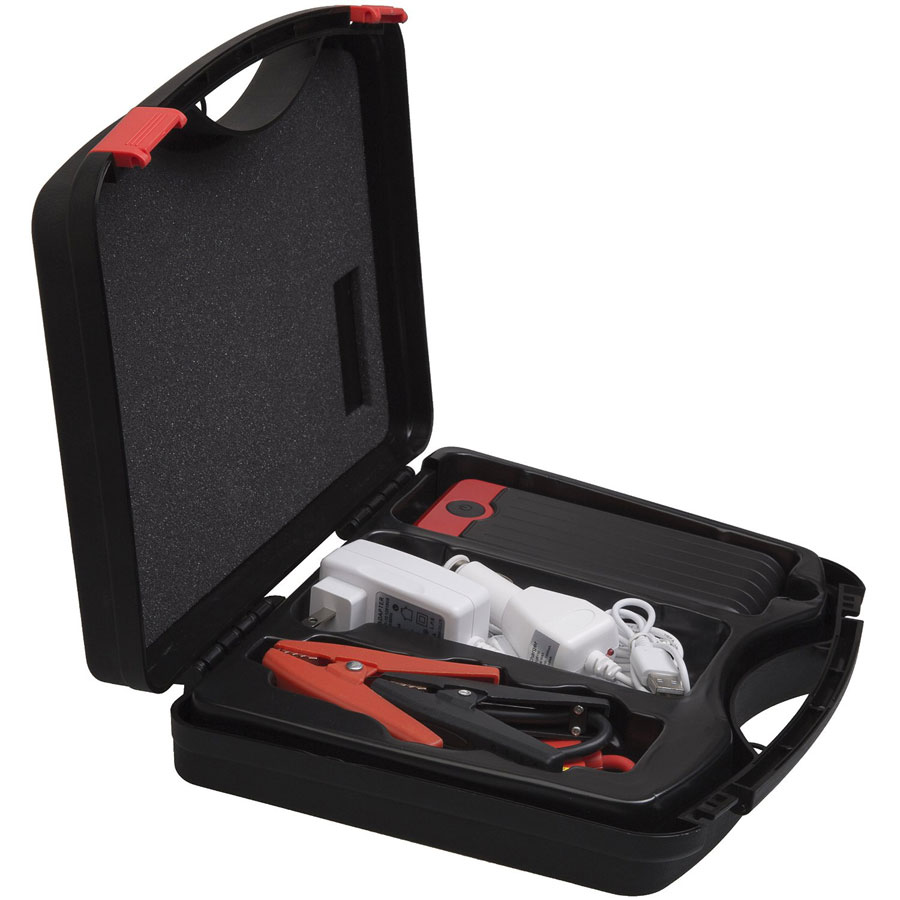 Tech Spec:
Battery Capacity: 12000 mAh
Battery Life Cycles: >500
Outputs: 2x5V/2.1A, 1x12V/10A
Input: 12V/1A
Jump Start Current: 200-400A
Dimensions: 6.5×2.9×1.2 Inches
LED Lifespan: 100,000 hours
LED Lumens: 86 Lm
The Jumbl multi-function jump starter is a must-have car gadget for any road trip providing an emergency solution and a utility for the whole family to make use of.
The Jumbl jump starter  is currently half price on Amazon at only $99.95 (normally priced at $199.99)