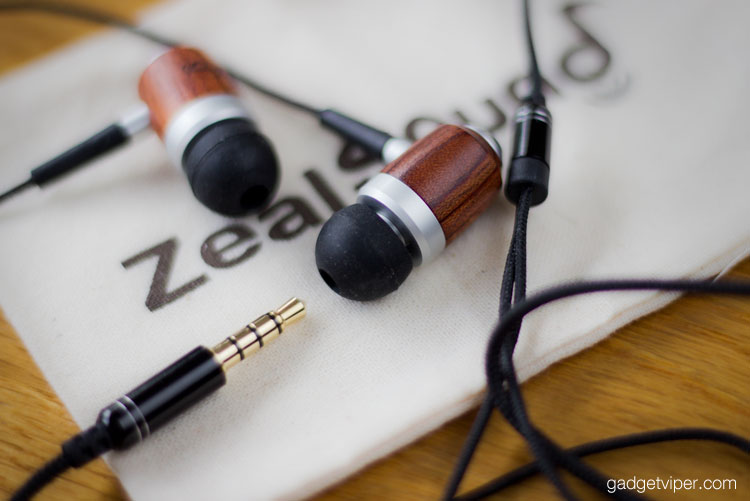 Zealsound HDE-300 Wooden Earphones
Designed with a natural wood housing to produce a warm resonating sound quality.
The combination of aluminium and wood offers a refreshing step away from mainstream plastic earbuds.
Features
Real wood earphone housings
Long braided anti-tangle fibre cord

10mm neodymium magnet drivers

Inbuilt microphone for hands free calls
Gold plated phono connector
cable clip and spare earbuds included
ZealSound wooden earphones
Amazon.com
price: $40.00 $13.99
Price information last updated on 9th of June 2016 at 12:50 GMT
The worlds finest musical instruments and the best high-end speakers share something in common, they are all made of wood. Not because it's easier or more cost effective to make products in wood, it's because wood has unique acoustical properties that plastic can and never will be able to emulate.
So, we have wooden speakers and wooden instruments,  why not wooden earphones too? It may be that the wooden housing is just too small to overly affect the sound, but hey, at least there is one less piece of plastic on this planet – That has to be a good thing.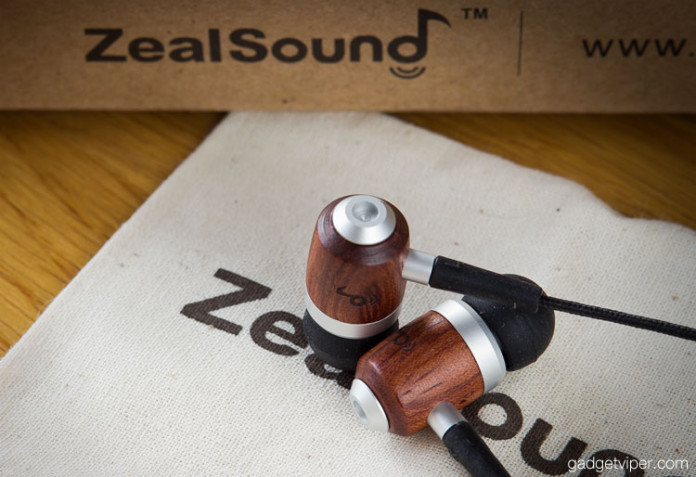 The Zealsound HDE-300 wooden earphones come in a no-thrills plain cardboard box accompanied by a nice Hessian style drawstring bag. There is definitely a very natural and eco feel to the packaging,  spoiled slightly by the plastic blister inside which contains the earbuds and accessories.
The barrel shaped wooden earphone housing is slightly thicker and deeper than most plastic earbuds, but still relatively lightweight. They fit really well and I think the combination of polished wood and anodised aluminium give them a really premium look.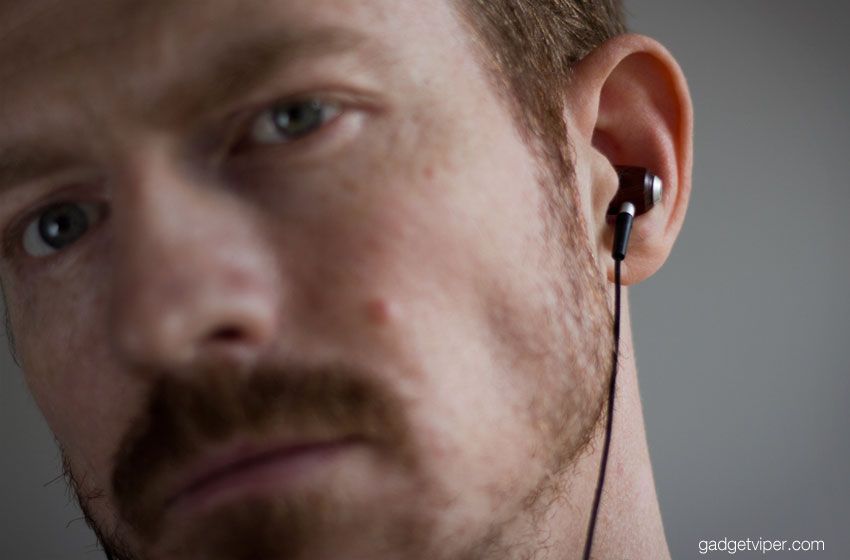 There is just one aspect of the design that I'm not too keen on and that's the length of the cable. This may suit some, but for me it's just too long, at 53 inches, you could literally tuck your Smartphone or mp3 player into your sock.
Driver: Dynamic 10mm Neodymium
Frequency response: 20Hz-20kHz
Maximum input power: 10mW
Sensitivity: 99dB±3dB
Impedance: 16Ω
Connection: 3.5mm gold-plated jack
Cable length: 53 " / 1.35m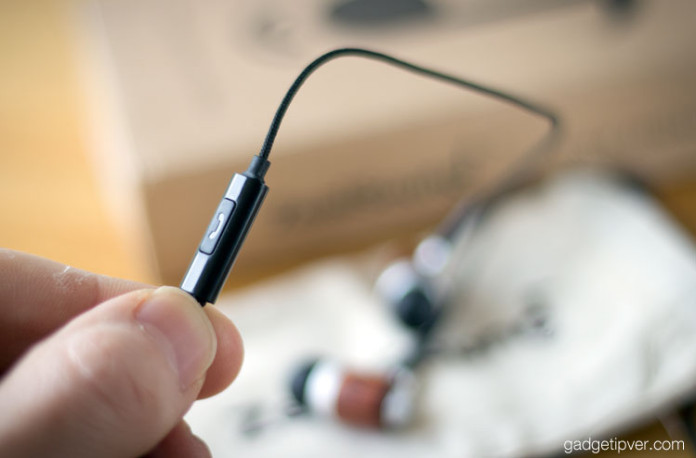 The hands free calls button and integrated microphone work well, the audio is clear and of a good volume. Unlike some other earphones I've tested, this button doesn't appear to have the ability to skip audio tracks with a double click. This is a bit of a shame, as it's a feature I find useful when training.
As far as the looks and the sound quality go, these ZealSound wooden earphones are spot on and great value for money. There are some improvements that can be made, such as a double tap feature on the hands free call button to skip audio tracks and the cable could be made way shorter in my opinion. Neither of these two small issues are deal breakers, and while I may not choose these as my regular gym earphones (currently the Mrice E300's) I'd certainly favour them for general use out and about.
ZealSound wooden earphones
Amazon.com
price: $40.00 $13.99
Price information last updated on 9th of June 2016 at 12:50 GMT
I hope you enjoyed this review, if you did, please share it socially or leave a comment below – Thanks!