The Wenger 16999 Swiss Army knife first appeared on Amazon just over 6 years ago priced at a reasonable $1,400.00. Not long afterwards a verified customer who was clearly a Swiss Army knife collector posted a genuine review highly recommending the knife to others.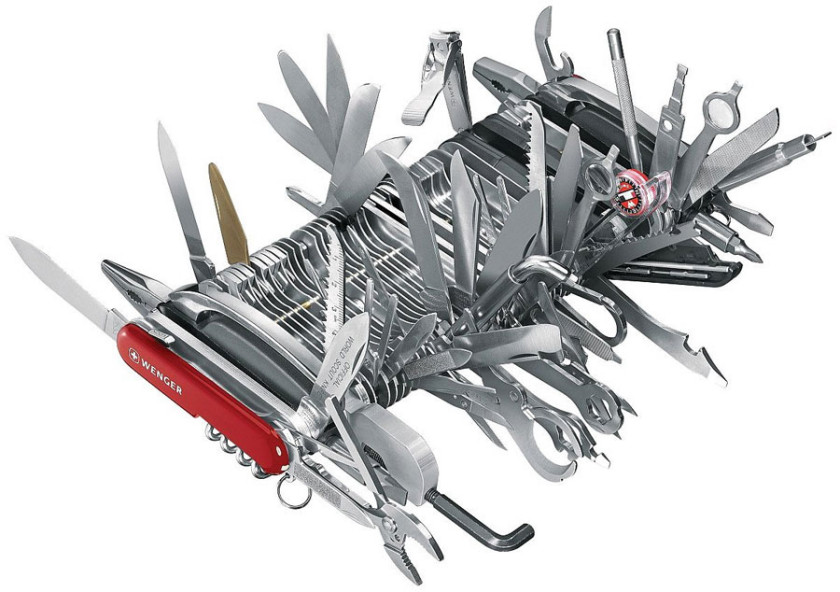 For the next 6 weeks, Amazon went about its business, the Wenger 16999 knife with its 141 functions sat primed and ready for it's next verified purchase and all was well with the world.
Then on Christmas Eve of 2009, as if delivered by the hands of Santa himself came a customer review that would pave the way for 6 glorious years and almost 500 more customer reviews.
While the very first "non verified" customer review (which I've placed above) is a giant wall of text, many are short one liners that are so funny they should all be collected up and made into a best selling book.
Here are a few examples:



Sadly the Wenger 16999 Knife is no longer available, however the customer reviews have continued in it's honour and have surely cemented this amazing knife in the history books and to it's rightful place – on the belt of Chuck Norris himself.
If you have some time spare and would like to read the collective body of work that's been 6 years in the making click here.  Or maybe…………. just maybe you have what it takes to contribute your own words and share in the glory of the Wenger 16999 customer review hall of fame.
If you enjoyed this post, please use the social buttons to share it with others.