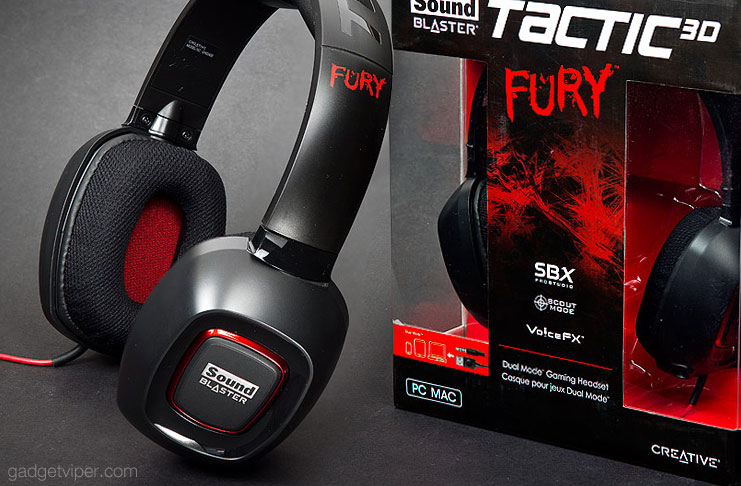 Sound Blaster Tactic3D Fury headset
An affordable gaming headset that's packed full of features. The Sound Blaster Tactic3D Fury has a detachable microphone and a choice of analogue or USB connections.
The Tactic3D Fury comes bundled with SBX Pro Studio software, a powerful control panel offering 3D surround sound, Scout Mode, Voice FX and Equalizer settings.
+
Good value for money, dual connections, powerful software
–
some durability concerns
Features
40mm FullSpectrum drivers
Detachable microphone
Dual connections (USB / Analogue)
SBX Pro Studio Software
Tactic3D Fury headset – Buy Online
1
Sound Blaster Tactic3D Fury – Design and Build Quality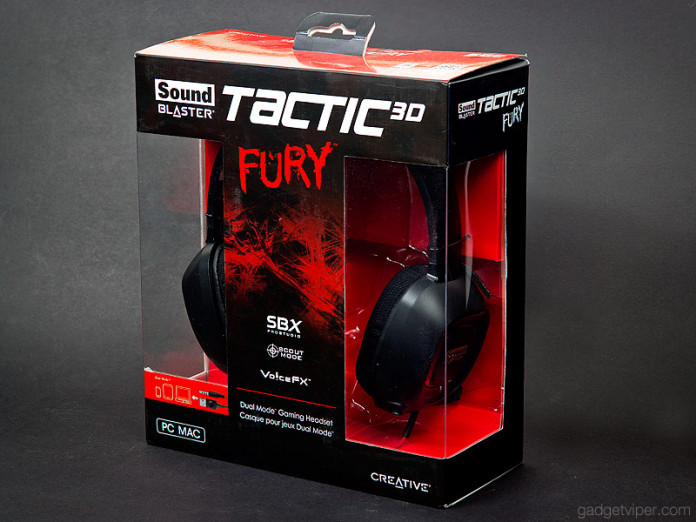 The Tactic3D Fury comes in well protected retail packaging. The detachable microphone and USB adapter are tucked neatly in the rear. Also included is a quick start guide and warranty card translated in every language known to man.
I'm typically lazy when it comes to reading manuals, but it's worth it on this occasion in order to locate the driver software online. For those of you who also skipped the guide, here is a direct link to the download page.
On opening the packaging I was pleasantly surprised to see some nice detailing around the headband.
There's a glossy 'Tactic3D' etched in to the matte black band with an eye catching red 'Fury' on either side in a blood splatter font type.
The headband has a soft padded inner at the top and measures 30mm in width.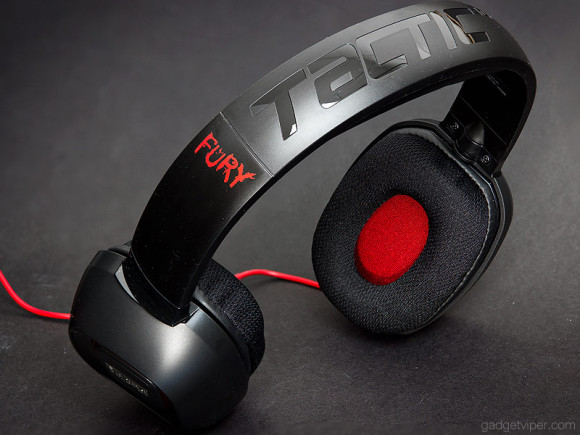 Ignore the indentation on the padding (as seen in the picture below). I took the shots directly after removing the Tactic3D Fury from the packaging in an attempt to limit the dust. It's completely gone now.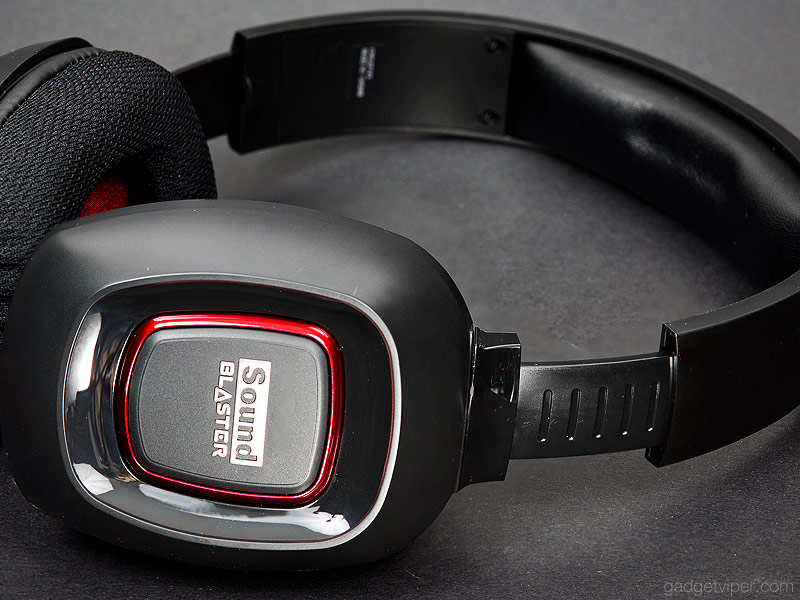 There are 8 points of adjustment on the arms. It's worth noting that these are plastic. A potential weak point, if you were to accidentally tread on them or launch them across the room in a blind rage. For the majority of responsible gamers however, this shouldn't be a concern.
The Earcups swivel slightly just below the adjustment points. The cushions also pivot up and down independently from their housings. The padding is soft and covered in a breathable fabric that should help keep your ears cool on warm days.
The overall design of the Tactic3D Fury gaming headset is tidy. The burnt red accents around the earcups and the combination of matte and gloss surfaces work well.
The 'Fury' and 'Tactic3D' headband detailing adds just enough 'bling' to the headset without the need for additional plastic trimming or LED backlighting.
2
Sound Blaster Tactic3D Fury – Features and Spec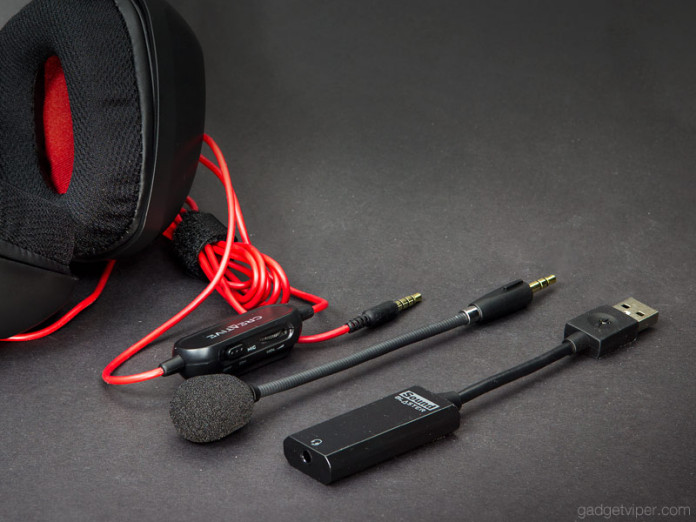 The Tactic3D Fury has a 175cm long cable fitted with inline volume and microphone control. At the end is a 4 pole 3.5mm jack which can connect directly to most devices including smartphones and tablets. This connection is also compatible with a PS4 or an Xbox One when using a stereo headset adapter.
When connecting the Tactics3D Fury to a PC, Windows will automatically install a system driver and add the headset to its list of playback devices. If you're lazy, that's all you have to do.
I highly recommend that you make the effort to install the Sound Blaster SBX Pro Studio software. The 3D surround, crystallizer and bass settings make the Fury headset really come to life.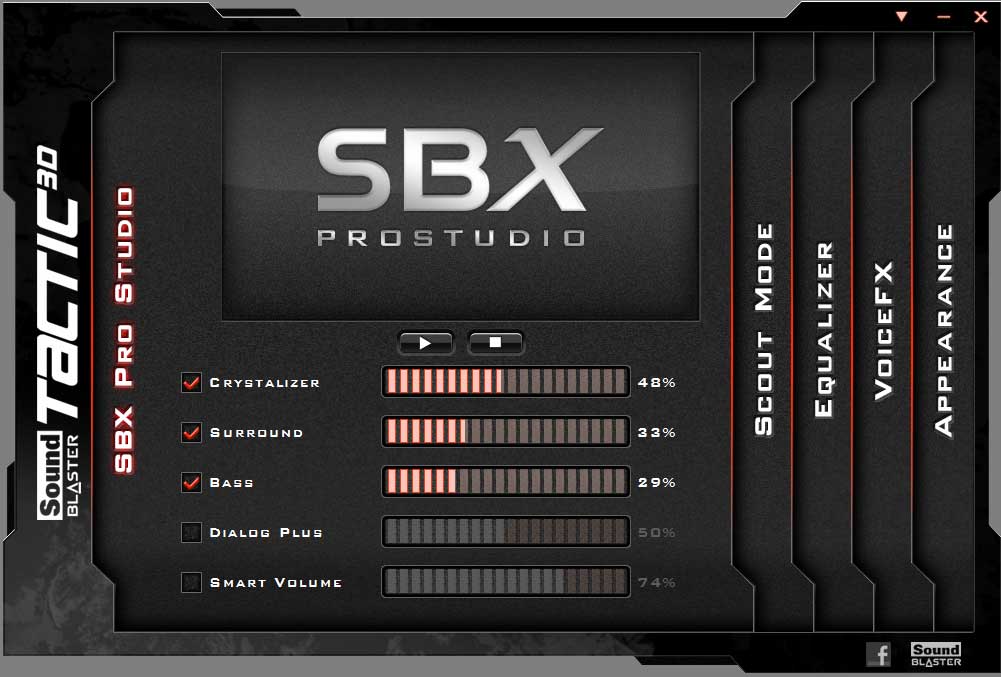 I guarantee you, after you have tweaked them and toyed with the equalizer, it will rival even the best high-end gaming headsets.
It's good fun to use, but on a serious note, I'm a little concerned about how easy it is to fake a young gamer's voice. I can picture a greasy old perv' on team speak masquerading as a child.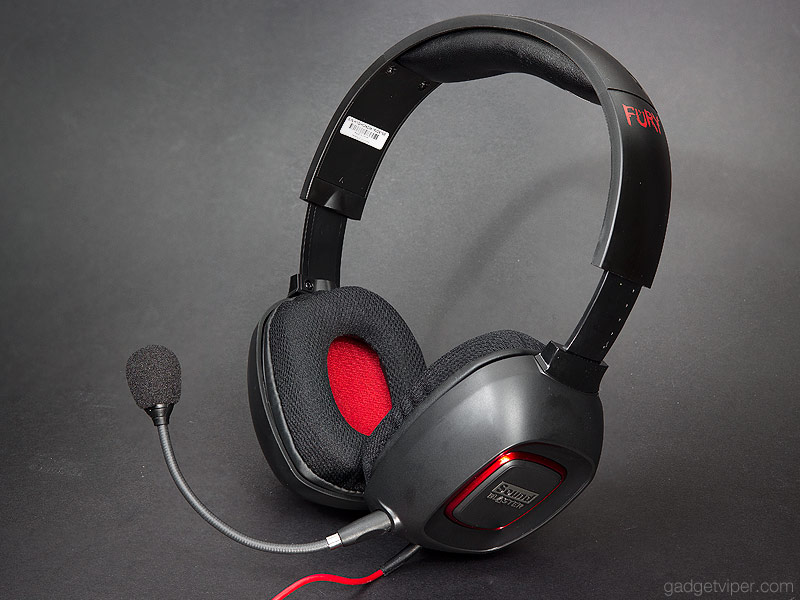 Headphone Specs
Frequency Response: 20Hz ~ 20kHz
Sensitivity: 100dB/mW
Audio Drivers: 40mm FullSpectrum
Interface: 3.5mm Analog, USB
Microphone Specs
Type: Noise Cancelling Condenser
Frequency Response: 100Hz~10kHz
Impedance: <2.2kohms
Sensitivity: -44dBV/Pa
A good looking headset with an impressive sound quality. The microphone audio is clean and crisp and the Sound Blaster software that comes with this headset really adds value.
If you are looking for a good quality gaming headset for under $50 you will struggle to find a better option than the Tactic3D Fury.