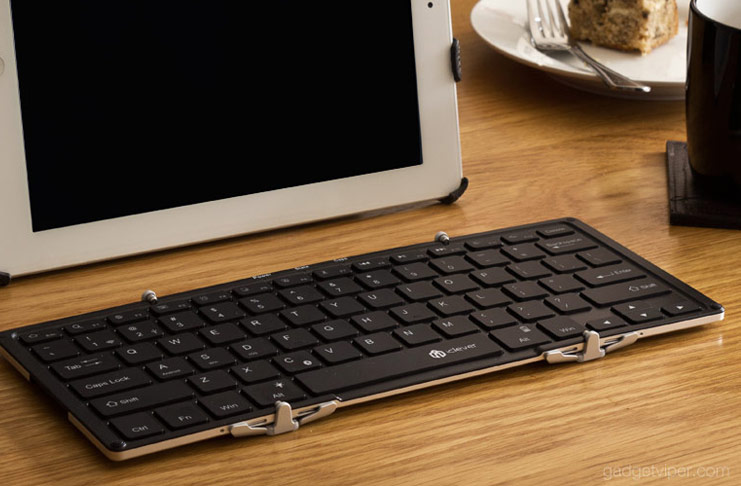 Intro
This isn't the first foldable keyboard I've tried, it's not even the second. One broke after about a month and the other had keys suitable for a 10 year old. Looking down at the iClever IC-BK05 with its sturdy aluminium case and full size keys, fills me with hope. Could this be third time lucky?
Design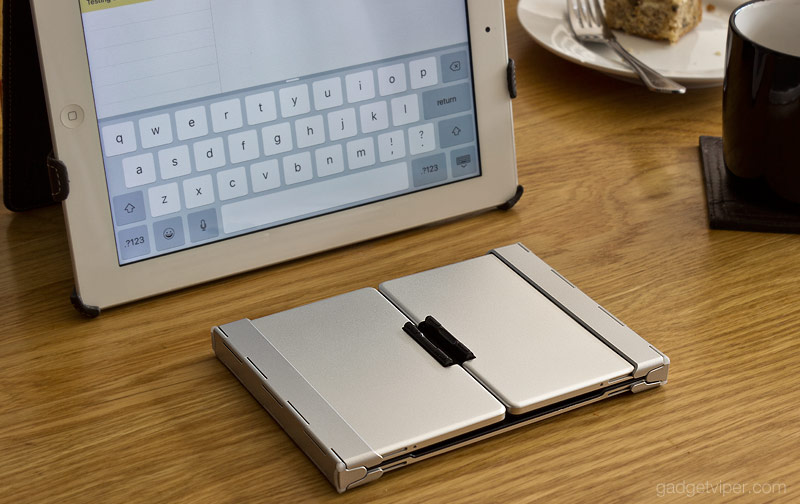 When closed, the iClever IC-BK05 measures 16.5 x 12 x 1.4cm. Its aluminium body has a pleasant satin finish which stays fingerprint free when handled.
There are two small flaps on each end that can be flipped open. Each has a couple of rubber feet that make good contact with the table surface.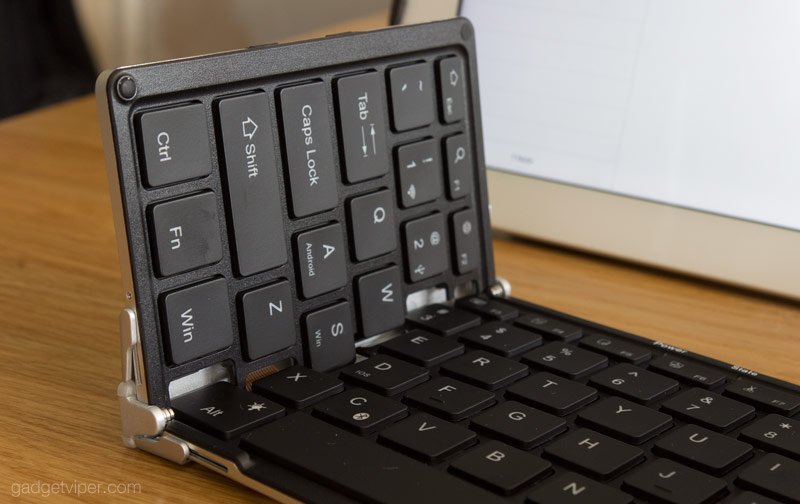 The build quality on the inside is as impressive. The black keys fit with minimal gaps and the hinge line is barely visible when flat. This foldable keyboard has full-size keys. In fact, both the layout and overall size is almost identical to my regular keyboard, with the exception of a singular CTRL button on the left.
Features and spec
There are two ways to connect the iClever foldable keyboard, with Bluetooth or USB.  Pairing with Bluetooth was a breeze on both my iPad and Android phone. Once established, you simply need to open up the keyboard and it will take over from the on-screen touchpad within a few seconds. Your device will revert back to the screen controls as soon as you fold the keyboard shut.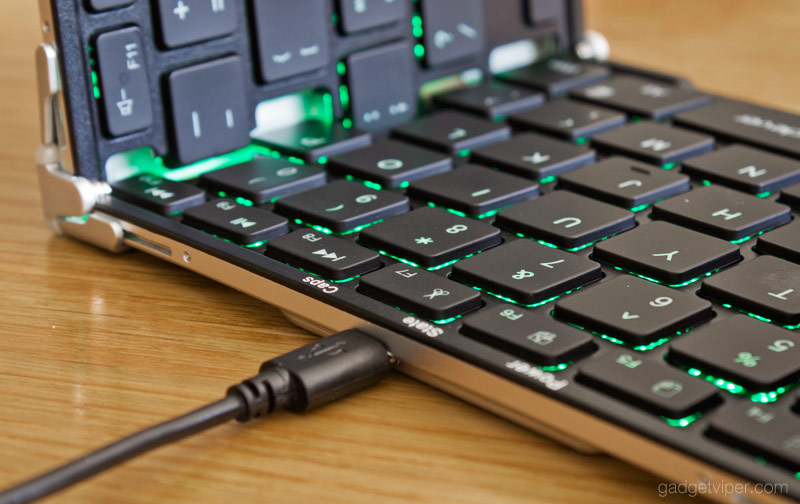 The iClever IC-BK05 comes with a long USB cable for wired connections. It will be recognised by the OS as a regular USB keyboard and will plug and play without problems. What's really cool about it is that you can toggle between the USB and Bluetooth by pressing FN+1 or FN+2. Each device will switch from active to standby. Real handy for typing out a quick message on your phone or tablet while using the keyboard on your PC.
I really like the power management on this keyboard. There's no power on/off switch to worry about, and the device will drop into energy saver mode after 10 minutes. The iClever IC-BK05 foldable keyboard comes with a well-made user manual in various languages and good quality soft carry pouch.
Verdict
I've been hugely impressed with this device. Its build quality is the best I've seen from a foldable keyboard and it's worked flawlessly throughout testing on my PC, iPad and Smartphone.