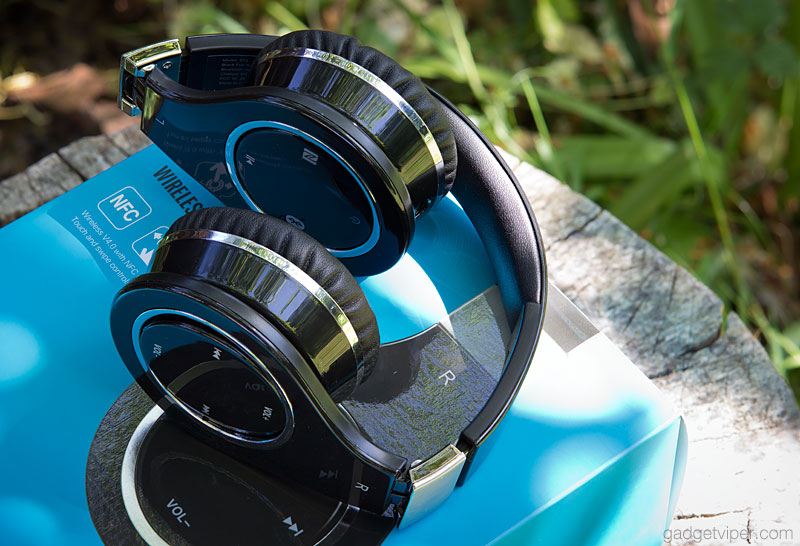 Mixcder 872 Bluetooth Headphones
Folding bluetooth headphones with touch and swipe controls for volume and track selection. They pair easily and offer full hand-free call functionality when connected to a smartphone.
The Mixcder 872's charge in just 2 hours and last for 18 hours with a 500 hour standby time. No power is required when the 3.5mm audio cable is used.
+
Really impressive sound quality and a huge battery life
–
Glossy finish attracts fingerprints
Highlights
Bluetooth 4.0 with NFC tap to pair
Well tuned 40mm neodymium drivers
Battery lasts up to18 hours per charge
Swipe controls for volume and tracks
Hands-Free calls with Smartphone
Can be used as wired headphones
Comes with audio and USB cables
Mixcder Bluetooth Headphones – Buy Online
Price updated on the 15th of November 2016 at 9.30 GMT
*Product prices and availability are accurate as of the date/time indicated and are subject to change.
Intro
I had an interested spectator this morning while taking some shots of the Mixcder Bluetooth headphones.  A friendly Robin Red Breast, who practically landed on the headphones!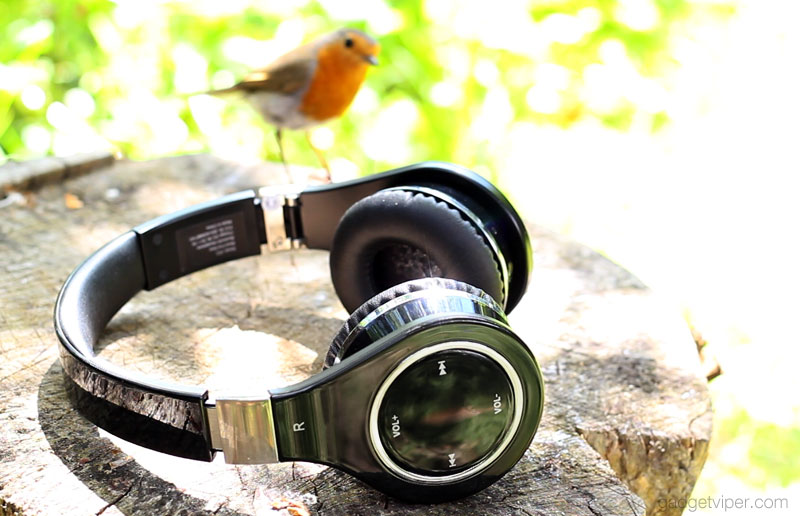 Design and Build
The 872 Mixcder headphones come inside a good quality presentation box. A nice touch if they're to be a gift for a friend or loved one. Inside the box there's a detailed user manual, a USB charging cable and a 1.6m long phono lead.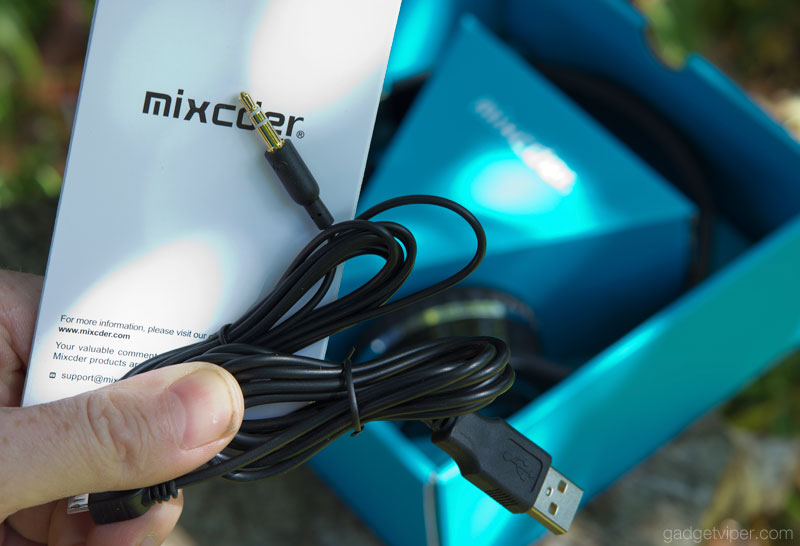 The headphones are constructed in a fairly thick plastic with a glossy black surface, trimmed with brushed steel and chrome.  They feel sturdy and solid, especially the hinge, which snaps reassuringly into its open position.
The cups pivot vertically by about 5 degrees in either direction. This helps provide an even contact against the ear. All controls are positioned on the outer disc surface, which sit neatly inside a chrome surround.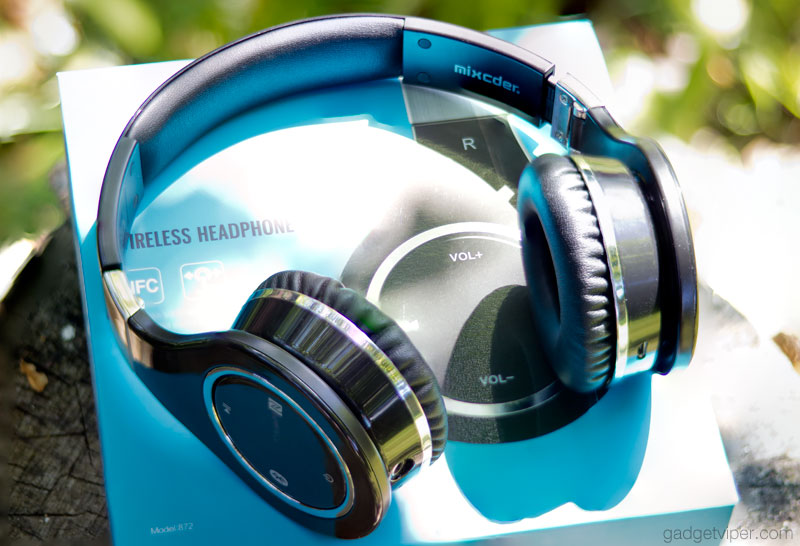 I do like the overall design of these headphones. Their glossy black surface has a premium look, but will no doubt attract fingerprints and dust easily. The build quality is great and my only real dislike is the visible 'L' and 'R' on the sides. They are a touch too large and should have been placed on the inside surface.
Features and Spec
The 872 Mixcder Bluetooth headphones feature a touch and swipe functionality that works well after you get used it. As with all Bluetooth headphones, you need to become accustomed to the position of the controls.
On my first few attempts I did occasionally skip tracks when intending to adjust the volume. This problem was very short lived and it hasn't happened for sometime now.
I do like the swipe functionality, although I'm not sure it's actually any easier than regular controls.
Specs
Bluetooth version: 4.0
Bluetooth Range: 10m
Speaker size: 40mm
Frequency response: 20hz-20khz
18 hours playback / 500 hours standby
The top button on the left ear-cup provides a basic play / pause function, while the bottom power button is multifunctional. A short press will turn it on and it will attempt to reconnect to a paired device. A press of four seconds will activate the pairing mode, indicated by a blue and red flashing LED.  It connected quickly to a number of devices and the NFC tap and pair was also a breeze. Once paired to a Smartphone, the button provides numerous hands-free controls. These including call answering, ending a call, reject, transfer and redial.
Audio Quality
I have to say, that the audio quality on the 872 Mixcder Bluetooth headphones is probably its biggest feature. The low end has an impressive depth, the mids are well balanced and the highs have good clarity. The overall tuning and balance of sound is bang on and there's absolutely no distortion even at full volume.
I certainly didn't expect to be as impressed. It's so easy to unfairly judge headphones if you don't recognise the brand. These perform as good, if not better than a number of more expensive headphones I've used.
Verdict
If you like look of the 872 Mixcder Bluetooth headphones, then you probably should buy them. I say this because there's no chance of being disappointed by the audio quality, battery life or reliability. For the price, you'll struggle to find better performance from a set of Bluetooth headphones.
Mixcder Bluetooth Headphones – Buy Online
Price updated on the 15th of November 2016 at 9.30 GMT
*Product prices and availability are accurate as of the date/time indicated and are subject to change.
The 872's are available to buy online at Amazon, or for more information on Mixcder and their range of audio equipment, please check out their website
– I hope you found this review useful, if so please leave me a comment or share it socially