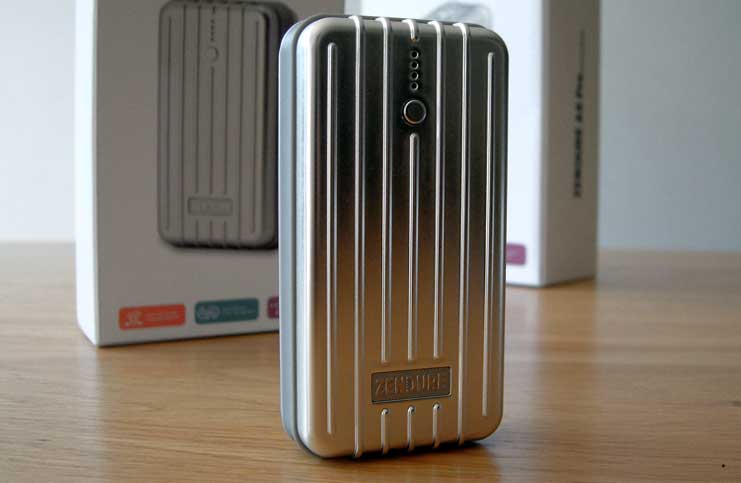 Zendure A2 Power Bank – 2nd Generation
The Zendure A2 portable power bank is a compact and lightweight 6400mAh external battery. It Features a unique gun case design, precision moulded from tough polycarbonate composite.
The Zendure A2 is the most durable portable charger in the world, capable of withstanding the load bearing weight of a car.
Contents.
6400mAh Zendure A2 power bank
Draw string carry pouch
Anti tangle flat wire USB cable
Features
Extreme durability
Long term standby
Fast charging / recharge
Zendure A2 Power bank

Amazon.com
price: $37.95 $29.42
Price information last updated on the 18th of June 2016 at 10:20 GMT
Zendure A2 portable power bank – Unboxing
The Zendure A2 power bank comes in an impressive retail box, with a magnetic front panel that opens to reveal the enclosed product. Inside the box, the Zendure A2 is tightly contained inside a closed cell moulded foam protector. There's a separate internal box for USB charging cable, and a rear section for the instructions and carry pouch.
While it's true to say that packaging is fairly insignificant over the lifetime of a product, I do think that presentation is important, especially if it's bought as a gift. I know I'd be hugely impressed if I'd unwrapped this and even more so, once I had the Zendure A2 in my hand.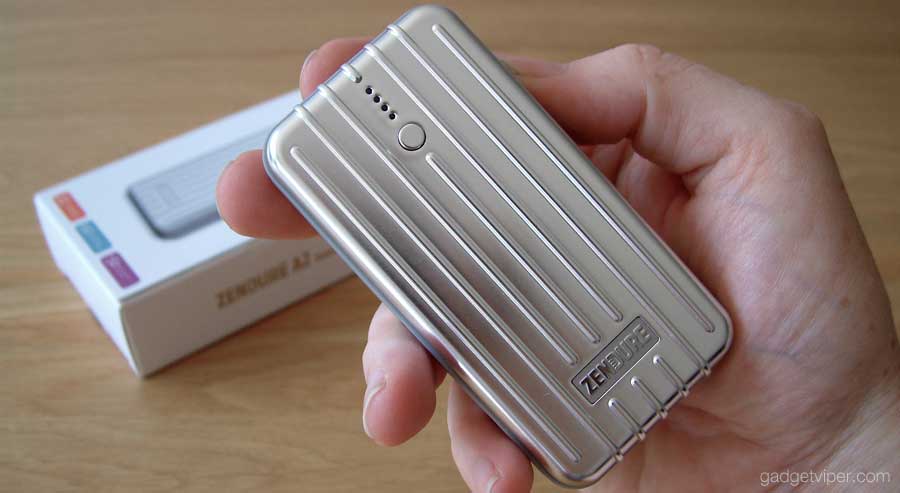 Zendure A2 portable power bank – Design
Measuring 9cm x 5cm x 2cm the Zendure A2 is surprisingly compact for a 6400mAh charger. It has rounded edges with a stylish ribbed surface front and back, separated by a grey curved rubberised trim on its sides.
The Zendure A2 power bank has a very unique and premium design when compared to many other portable phone chargers. It's look reminds me more of an armour plated gun case. I often use the term "solid" when describing a product, but in this instance, I cannot think of a more suitable word.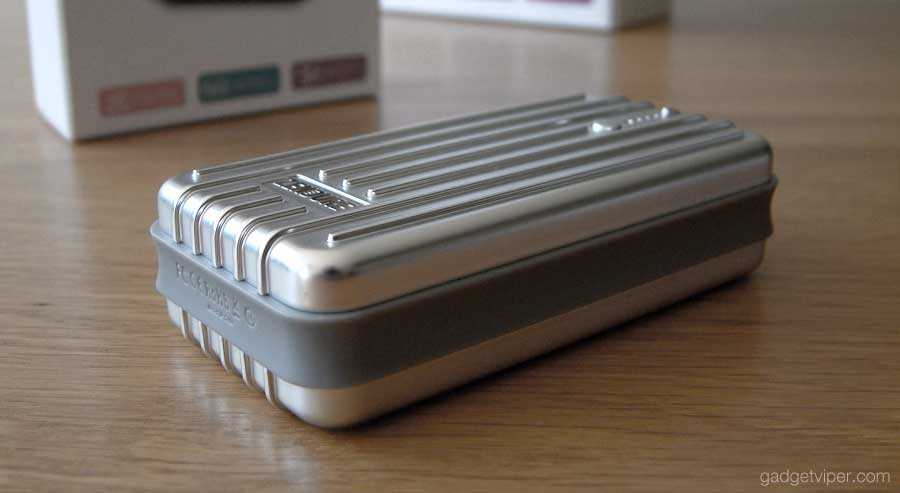 Had I not read that the Zendure was made from polycarbonate composite, I'd have been convinced it was cast aluminium. It's metallic looking surface has a nice satin finish that's almost reflective. Just enough to bounce light, but not quite enough to check if you have some spinach stuck between your teeth.
The Zendure A2 comes with a soft cloth draw string carry pouch, useful for keeping your charging cables togehter with the power bank.
The USB cable is the same grey colour as the bag and trim of the charger. A nice touch that will prevent you from mixing it up with others.
Zendure A2 portable power bank – Features
The 2nd generation Zendure A2 has some clever technology going on inside. It's power transfer efficiency is right up there with the best and it's said to retain 95% of its charge even after 6 months on standby.
It's intelligent Zen+ technology will identify the maximum charge rate of any connected device, and optimise the output to safely speed up the charging process. The Zendure A2 power bank will automatically begin charging when you plug it in, and will shut off once the device is fully charged.
It's max input is 1.5A which means it will recharge far quicker than many other battery packs which often only offer a 1A input.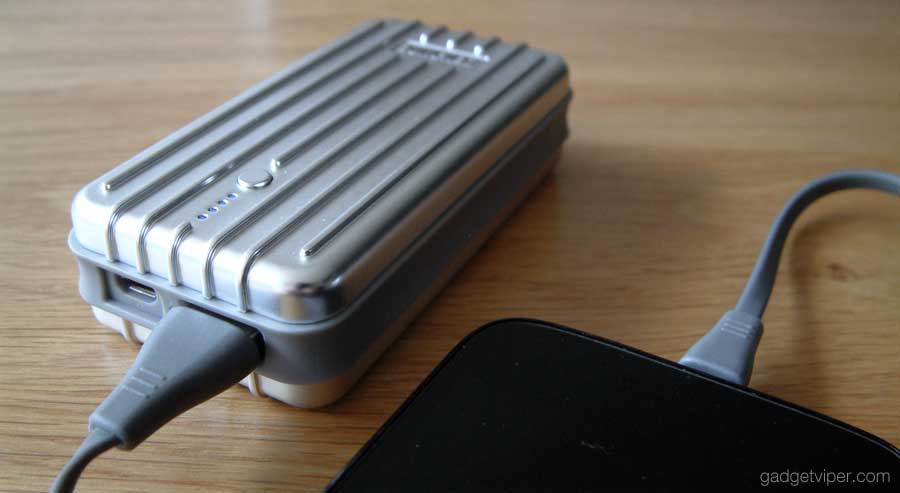 Zendure A2 portable power bank – Testing
The Zendure A2 came fully charged, I plugged it into my smartphone which was in battery saver mode and took it to 100% in just under 2 hours. To my surprise, there were still 3 indicator lights remaining, suggesting only 25% of the total charge had been depleted. For a 6400 mAh battery pack, that's very impressive. The second full charge diminished a further 2 lights. So with a small amount remaining, the A2 was able to fully recharge my smartphone twice, something rarely seen on power banks under 8000 mAh's.
Zendure A2 portable power bank – Verdict
The Zendure A2's premium build quality along with its power efficiency and additional features and accessories make it once of the best chargers I've had my hands on.
As always the suitability of a portable power bank comes down to size and weight vs capacity. The Zendure A2 is small and light enough (135g) for most pockets or purses yet still has enough capacity for 2 full phone charges. Ideal for a couple of nights away from home.
The 2nd gen A2 is the little brother in a
big family
of
portable phone chargers
which scale all the way up to a whopping 25,600 mAh. Each share the same unique design and durability. So if 6400 mAh isn't quite enough for you, it's definitely worth checking them out.
All the larger Zendure power banks come with the amazing 'through charge' technology. It's such a useful feature to have on a portable battery pack, so if size and weight isn't your main concern, you should definitely consider the A3.
Zendure A2 Power bank

Amazon.com
price: $37.95 $29.42
Price information last updated on the 18th of June 2016 at 10:20 GMT