Do we actually need a Smart Kettle in our lives? Well the iKettle is here.  I actually think it's more than just a gadget for lazy people who would rather have a dry throat than actually raise their own body weight off the sofa and click the kettle on.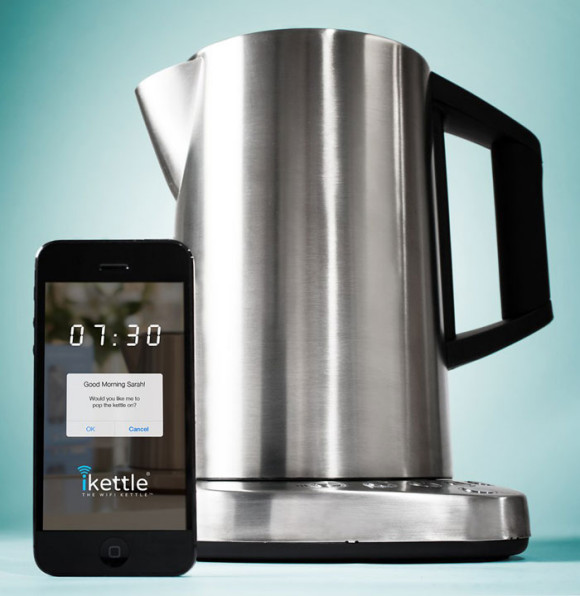 The iKettle connects via Wifi to your smartphone and works on any Android 4+ or Apple  iOS7+. The connection is made with a simple one-click setup, which then gives you the following options:
Features:
On / Off – Allows you to click your kettle on from the comfort of your bed, armchair or even the toilet
Temperature settings – From 80° to boiling – I think this is a really useful feature, as I much prefer my Coffee when it's not melting the flesh of my lips.
Wake up / Welcome home mode – For when you wake each morning, your kettle can be ready to pour.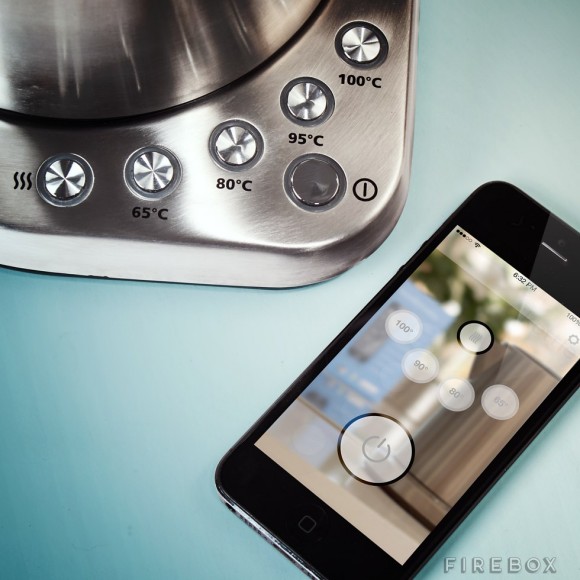 Design:
As well as having probably the most advanced technology of any kettle currently on the market, the iKettle also looks great. It has a stylish and modern brushed metal design, with a comfortable soft rubber handle and a functional filtered spout.  The Wifi base is also in brushed stainless steel with a neatly back-lit LED control panel.
Most people would agree that a brushed stainless steel kettle is the preferred design. The iKettle, however, has the option to purchase coloured skins that fit over the stainless steel to provide a colourful alternative that might just match your Kitchens interior perfectly.

Price:
The iKettle is currently priced at £99.99 with free delivery, which is not too bad as I have seen standard branded electric kettles priced at more. This Wifi kettle is currently exclusively sold at Firebox