Are looking for a small soundbar speaker that fits under the television to improve the sound quality without taking up any more space than your TV?  Here are 2 high-end speaker system options that could be just what you need:
The Bose Solo TV Sound System –  Price – £299 – John Lewis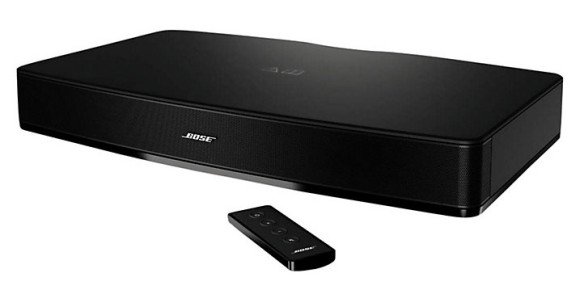 Bose are renowned for their speaker sound quality and the Bose Solo is definitely no exception to rule. With a ridiculously easy setup – just one single connection to your TV and another to the wall and you are done. The remote has just 4 buttons, the whole concept of this sound system is simplicity and quality and as always Bose has ticked both those boxes.
The box will sit neatly underneath your TV and is ideal for screens between 37″ and 42″ making it perfect for when you have a second Television in a different room or bedroom.
---
Orbitsound SB60LX airSOUND BASE – Price £249.95 – John Lewis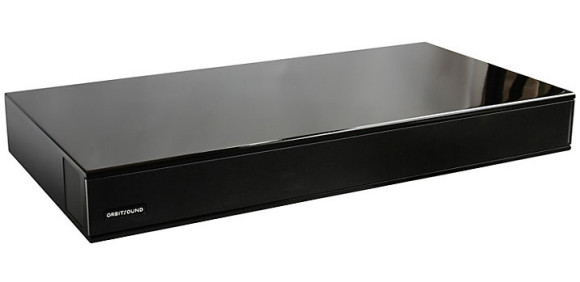 As an alternative to the Bose Solo is another similar compact soundbar system by a lesser known brand Orbitsound. Despite the product being £50.00 cheaper than the Bose Solo, the sound quality is arguably as good if not better. This sound system will also slip nicely underneath your television set and will provide a richness of sound that you would not expect out of such a small soundbar.
Orbitsound use a gloss wood to make their SB60 to help give a deeper acoustic performance, helped along by an internal 5″ down facing SubWoofer. The speaker comes with an interchangeable front cover (black or Silver) and an optical cable, which is definitely a nice little extra as a decent Optical cable can cost a considerable amount on its own.
---
Given the choice between the Bose Solo and the Obitsound SB60, I would personally choose the SB60 sound system and not just because it's cheaper.  With more configurable options than the Bose Solo you are not as limited and can tweak the sound to your preference.  I also like the appeal of a good old-fashioned solid wood speaker, I think far too much technology these days are made from moulded plastic.
As mentioned above the price of the SB60 is currently  £249.95 at good bricks and mortar stores such as  John Lewis However if you are looking for a better online deal on this compact TV speaker, it's on sale now on Amazon
for just £195.99