The Olympus Pen E-PL7 is far more than just a Selfie Camera, although if you are looking for a step up from smartphone selfies, this is definitely the camera for you. Unlike Sony's latest KW1 Selfie camera which looks more like a cheap perfume bottle you would buy from a local market stall.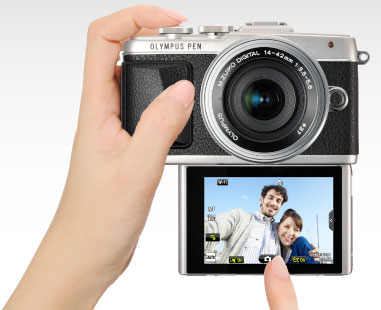 The new Oylmpus Pen E-PL7

is a front camera with a difference, the view screen flips down rather than up as most others do.  This allows you to make use of the touch screen features to focus and take your selfie masterpieces.
So what makes the Olympus Pen E-Pl7  the ultimate Selfie Camera? –  well it happens to have it's own dedicated "Selfie Mode"
Selfie mode is activated by tilting the monitor downward  which then optimizes all the camera settings for taking that perfect selfie shot.
If the camera is equipped with an electronic zoom lens it will automatically move to a wide angle.
The timer switching buttons will be displayed on the front monitor allowing you to toggle different options.  You can either tap the screen to take a shot, or use the shutter release button, which will delay the shot for 1 second after pressing to allow your line of sight to return back to the lens.
The number of seconds for the delay can be easily adjusted and a visible countdown timer is displayed on the screen.
The auto focus will adjust between each frame taken, allowing you to take multiple selfies in quick succession at different compositions while maintaining focus.
3-axis VCM image stabilization  to correct camera shake especially when the camera is being held one-handed to take a selfie.
In built Wifi allowing your professional quality selfie shots to be sent easily to your smarthphone for social posting.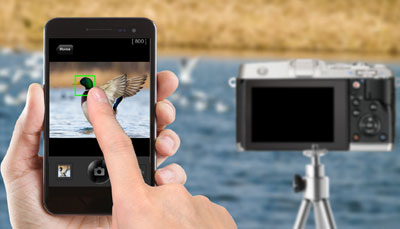 As mentioned above, the Olympus Pen E-PL7 has far more to offer than just it's selfie mode. There are a whole list of quality functions including the OI share feature, which allows you to use any andrioid or ios smartphone as a fully functioning remote display.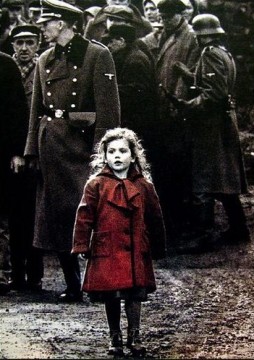 The final feature I'd like to mention is what I call the "Schindler's list mode" – That's not the official term by the way.  But for anyone who has seen the film will understand what I mean.  The camera allows you to select a partial colour and isolate it.  I think this is a really cool feature and just one of many that make the Olympus Pen E-PL7 more than just a selfie Camera. You can view an actual shot taken with the camera in Schindler's list mode here.
The image quality is outstanding thanks to the 16.1 Megapixel Live MOS sensor and TruePic VII image processor.


Available in 3 styles, the Olympus Pen E-PL7 Camera is compact, and solidly built with a metal casing.  It has that timeless retro look but with all the technology of a high-end professional camera.
The Olympus Pen E-PL7  is not being shipped until mid October, however Amazon are taking pre-orders and have said that due to the high demand, there may be some delays. UK customers can pre-order now on Amazon.co.uk
, and International customers at Amazon.com
. There is a Pre-order Price Guarantee on this camera, so you won't find it cheaper anywhere else.