I stumbled across this YouTube video today featuring 18 of the most ridiculously expensive gadgets money can buy.  In truth many of these items do not push my buttons at all.  $25,000,000 for a watch that looks like it was coated in glue and dipped in a tray full of jewels.  I think I'd prefer an Apple Watch -which no doubt will also be ridiculously overpriced too.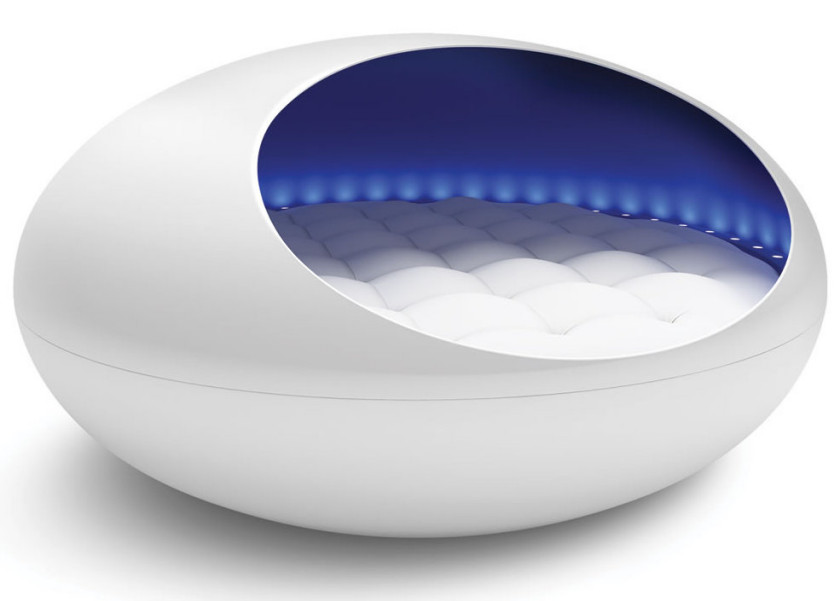 Now the Personal Submarine does excite me, I can imagine living on the coast somewhere and having a secret underground flooded tunnel that leads out to sea.  I would then have an undersea bachelor pad made entirely of glass with this bed in the centre –
Ridiculously Expensive Gadgets list in order or price:
201 Carat Chopard Watch – $25,000,000
iPad 2 Gold history edition – $7,944,000
18 Carat Gold Speakers – $4,700,000
Personal Submarine – $2,000,000
Giant Robot Warrior – $1,350,000
Amphibious Truck – $1,195,000
Sony Playstation 3 supreme – $316,800
Steinway Lyngdorf model LS concert Speakers – $250,000
Legitimate Hovercraft – $190,000
Innerspace Seabreacher Sub – $100,000
Megatrend MKIII Speakers – $80,000
Tron Motorcycle – $55,000
MWE Emperor 200 PC Workstation – $45,000
Hasselblad H4D-60 Camera – $32,995
Obscura cuelight interactive pool table – $25,000
Stax SR-009 Headphones – $5,250
The Dark Night Batman Suit – $1,540
*shrugs ( I guess they can't count)
If you would like any of these Gadgets, please leave a comment or share this post on your Facebook or Twitter.  I will then *randomly pick from the above list of Ridiculously Expensive Gadgets and give it away to one lucky person.
*The process of randomly picking from the list above will be carried out over and over again until No. 18 is selected, at this point the draw will be complete.