Yesterday Amazon announced a new batch of updates to their range of Tablets and Readers.  Amongst these updates was a true gem of a product – the Fire HD Kids Edition, which quite possibly will secure the crown for being the best tablet for kids.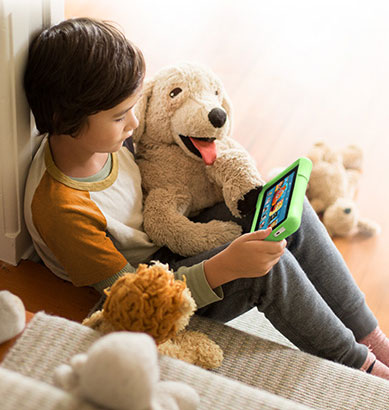 The Fire HD Kids Edition is essentially a standard Kindle Fire HD tablet inside a big colourful rubber case.  The standard Kindle is now priced at only $99 (£60) which I think is an absolutely amazing deal. The Kids edition is an extra $50 (£30) but with this extra cost, you get features that in my opinion make this the best tablet for kids.
Kids Tablet features:
Kids Content
Many Kids tablets are so poorly-specced with limited apps available, that many parents end up having to hand over their own iPads, just to give access to apps that are actually fun as well as educational.  The Amazon Fire HD Kids Edition  has a vast library of content and possibly one of the best parental control systems available.  Unlike regular Fire Tablets, Amazon also blocks ads, including in-app pop-ups which always cause frustration for small children.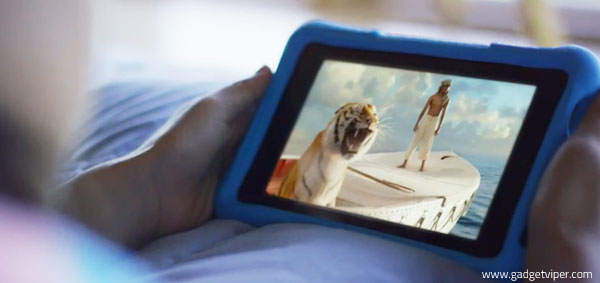 Parental Controls
The Fire OS 4.0 software offers profiles, allowing parents to log into the tablet with their own password.  As a parent, you can set time limits and create a gaming curfew, while still allowing your child to continue to use the tablet for reading.
1 Year of FreeTime Unlimited
FreeTime gives your child access to over 5,000 age-appropriate games, videos and books. With the granular parental controls mentioned above, you can actually create a rule that will mean your child has to read books for a set amount of time before they can access their games.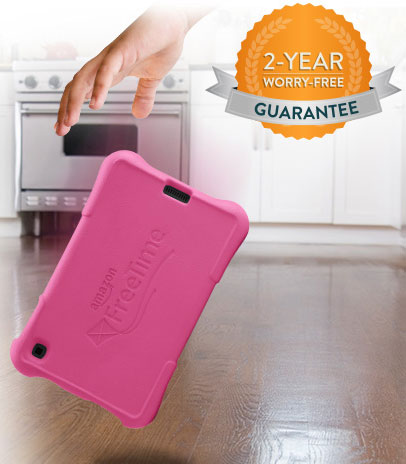 2-year worry-free guarantee
If they break it, we'll replace it. No questions asked.
This warranty is music to my ears and probably worth the extra money on its own. With 2 young boys who have so far broken 1 tablet and their mother's laptop, having 2 years peace of mind definitely seals the deal for making the Fire HD the best tablet for kids.
The Fire HD Kids Edition goes on sale in October, for more information or to pre-order the best tablet for kids visit Amazon.