The LG SoundPlate is a cost effective, and space saving alternative to enjoy high quality home audio entertainment without the need for a SoundBar or even the additional purchase of a Blu-Ray player. If you don't plan on wall mounting your TV and have limited room to place a SoundBar, the LG SoundPlate could be the ideal solution. The award winning LG SoundPlate speaker base offers high-end audio quality and additional features such as bluetooth connectivty, Internet access and smart TV services.
LG SoundPlate Reviews
There are 3 variations of the LG SoundPlate currently available depending on your budget:
LAP340 LG SoundPlate –
Best Price
The LG LAP340 is the entry level LG SoundPlate.  It comes with just the base unit and features bluetooth connectivity to stream music from your smartphone or tablet.
The LG LAP340 is a 4.1 channel speaker base with dual subwoofers and 120W.  This SoundPlate is exceptionally low profile at only 35mm in height. -more info.
Buy Online
– updated 24.09.15
LG LAP340 soundplate

lowest price: $222.99
Amazon.com
LAP440 LG SoundPlate –
Best Price
The LG LAP440 is basically the LG LAP340 SoundPlate but with an additional stand alone wireless Sub-Woofer.
With an additional 160W of audio from the Sub, the LG LAP440 is ideal for maximising the surround sound experience. -more info.
Buy Online
– updated 24.09.15
LG LAP440 soundplate

lowest price: $299.99
Amazon.com
LAB550 LG SoundPlate –
Best Price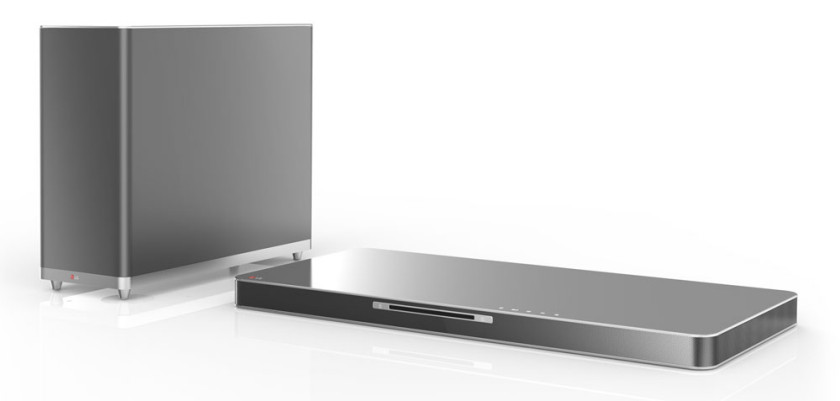 Whilst the LAP340 and the LAP440 models are both fantastic solutions for quality sound, the LG LAB540 SoundPlate is the product that has really got me excited.
The LG Lab540 has set the new benchmark on space-saving home cinema systems. Featuring a top quality 3D blu-ray built in the SoundPlate, Bluetooth connectivity, smart TV services, Apps, Internet access and the wireless Subwoofer.

The above video review of the LG LAB540 demonstrates some of the amazing features packed into this award-winning LG SoundPlate.
The LAB540 is the first of it's kind and is sure to influence many future home cinema systems. In fact this LG SoundPlate is so good, it could potentially be a nail in the coffin for the future of SoundBars.-more info.
Buy Online
– updated 24.09.15
LG LAB540 soundplate

lowest price: $399.99
Amazon.com