A manual Espresso machine designed for the outdoors. The Handpresso can be used with fresh ground coffee or with E.S.E pods. A must-have gadget for coffee lovers with a passion for travel and a life on the go.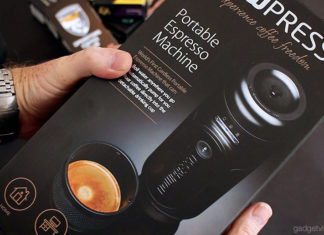 The NowPresso is the worlds first fully automated portable espresso machine. Powered by a lithium battery, it boils water and extracts the coffee directly into an integrated cup.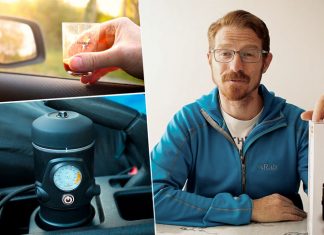 The Handpresso Auto is portable espresso maker designed for use in a car and is compatible with E.S.E pods or with ground coffee. Powered by the 12V socket, the Handpresso Auto builds 16-bar of pressure and heats the water in under two minutes.