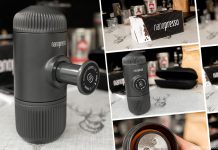 A review and demonstration of the Nanopresso, a portable espresso maker from Wacaco. Lighter, smaller, easier to pump and yet twice as powerful as its predecessor (the Minipresso). The Nanopresso is set to take outdoor espresso coffee making to the next level.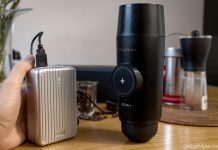 A handheld portable espresso machine fitted with a USB powered water pump. The Pressopump can be connected to a regular USB charger, power bank or even a laptop computer.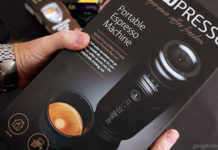 The NowPresso is the worlds first fully automated portable espresso machine. Powered by a lithium battery, it boils water and extracts the coffee directly into an integrated cup.