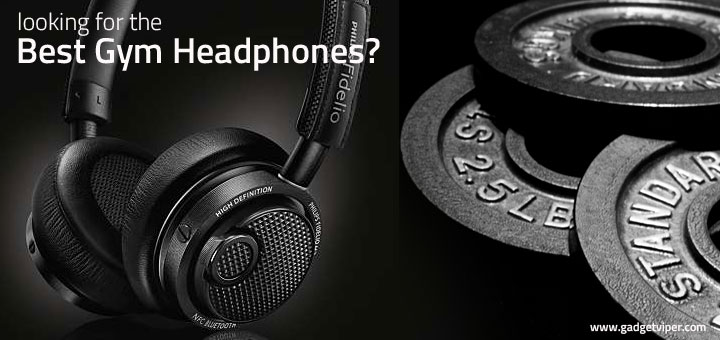 I'm sure the Philips Fidelio M2BT bluetooth headphones were not designed to be exclusively used as gym headphones. Philips have however managed to hit the sweet spot with the Fidelio M2BT with features that have made these the best headphones for the gym that I have tested so far.
Philips Fidelio M2BT
Amazon.com
lowest price: $188.57
Price information last updated on the 13st April 2016 at 11:50 GMT
So, here are the reason the Philips Fidelio M2BT are such good headphones for the gym:
Best gym headphones – Reason 1.
Wireless bluetooth 4.0 with aptX.

Probably one of the most important features of gym headphones.  Not only is it annoying as hell to have a cable dangling down when you are on the treadmill, you also run the risk the catching it with your hand.  At best you end up looking like a nob, at worst, you end up launching your phone or MP3 player across the floor.
There are lots of bluetooth headphones out there that do an ok job of wireless streaming.  The Philips Fidelio M2BT headphones go a step further with additional features such as NFC and aptX.  aptX is a codec that provides a much greater wireless audio quality than the standard bluetooth codec.  If you are looking for a decent sent of gym headphones, aptX is a must.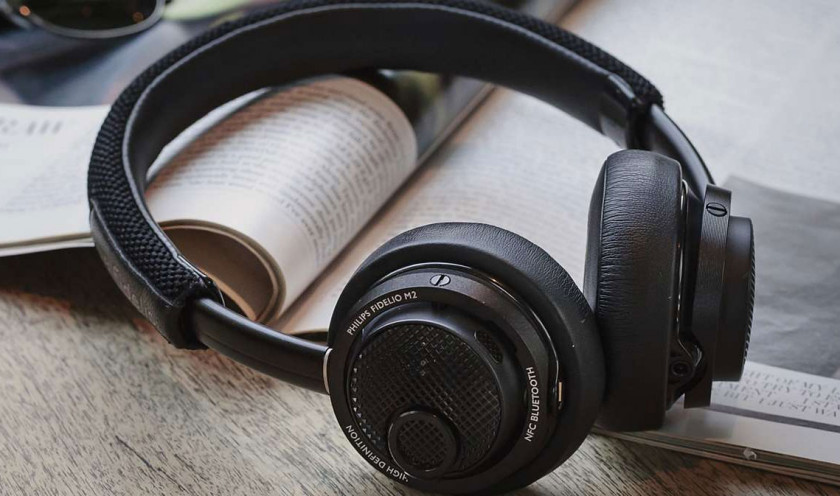 Best gym headphones – Reason 2.
Comfortable yet secure.
Having a set of gym headphones that shake loose when you are doing cardio is worthless, even if it does happen to have a silly Beats logo on side. The Philips Fidelio M2BT have what I consider a "Gym friendly" tension.  Any set of headphones that have a relatively strong amount of pressure needs to have really comfortable ear pads to compensate.  The synthetic leather, mesh topped foam pads on these are spot on and feel as soft as the B&W P5's.
Having gym friendly tension will eventually cause a little discomfort over time, but the softness of the M2BT ear pads will prevent that from being an issue for a good few hours.  As no gym session whether it"s cardio or resistance training should last that long (unless you are juicing, in which case you couldn't give a toss about a little ear cartilage fatigue) The Philips Fidelio's have the perfect balance of comfort and security making the ideal for gym headphones.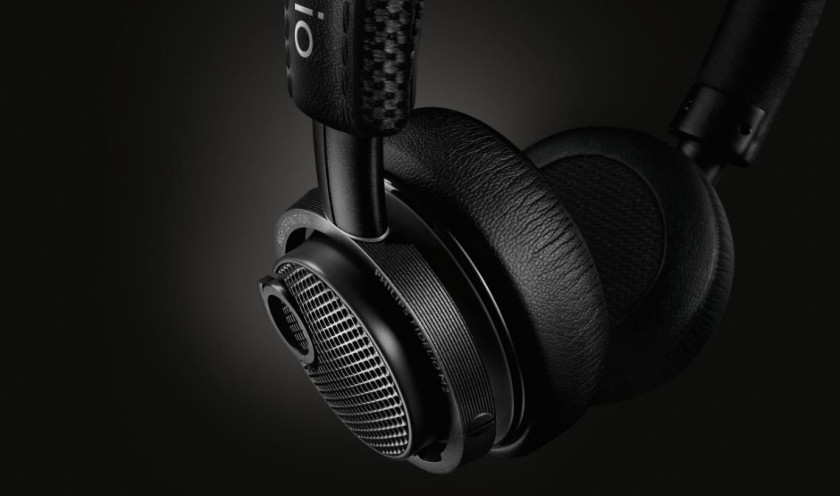 Best gym headphones – Reason 3.
Sound isolation.

Good noise cancellation / sound isolation is pretty essential for a good set of gym headphones.  Is there anything worse on your ears than having to listen to 2 sets of music?  Especially if one happens to be some appalling cross-fit mash-up with a *PING! every 30 seconds.  And even if you are fortunate enough not to have ridiculously loud gym music blasting out, there will no doubt be a load of hand shaking, back patting gym rats wandering about, talking like they just came from some South African shanty town.  "Innit Brah!"
Philips Fidelio M2BT headphones have exceptional sound isolation thanks to an acoustic seal to lock in the internal chamber.  That, along with the relatively strong tension and soft earpads really do work well to block noise and also enhance the audio quality at the same time.

Other reason why these are great gym headphones.
I've already rambled on enough about why the Philips Fidelio M2BT make the best wireless headphones for the gym.  I will just say that not only do they sound amazing, far better in my opinion than the Beats bluetooth headphones, they are also very well priced considering the quality and features that these have.  It's no surprise they won the What Hi-Fi award for the best wireless headphones.
Philips Fidelio M2BT
Amazon.com
lowest price: $188.57
Price information last updated on the 13st April 2016 at 11:50 GMT
If you enjoyed this post or found it useful, please leave a comment below or share is socially,  Cheers.