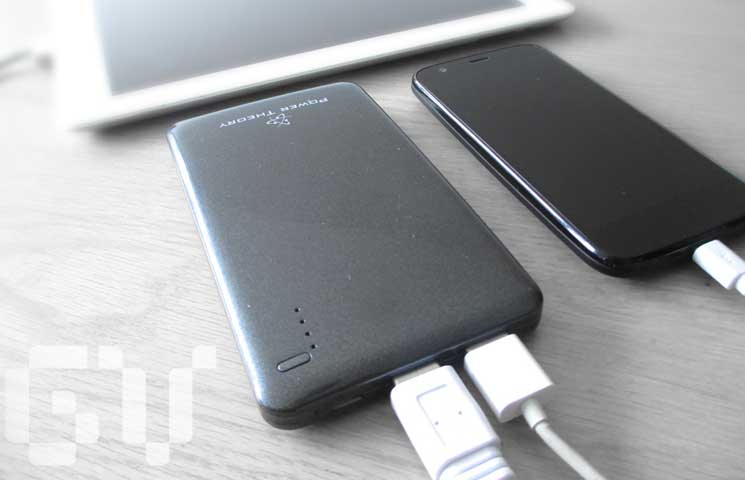 The Power Bank 10000mAh portable phone charger by Power Theory offers an impressive 5 full phone charges while managing to remain fairly lightweight and slim. An ideal power bank for taking on short trips where you are likely to be off the grid for a few days or more.
Buy Online
– updated 11.09.15
Power Theory Power bank
price: £21.95
Amazon.co.uk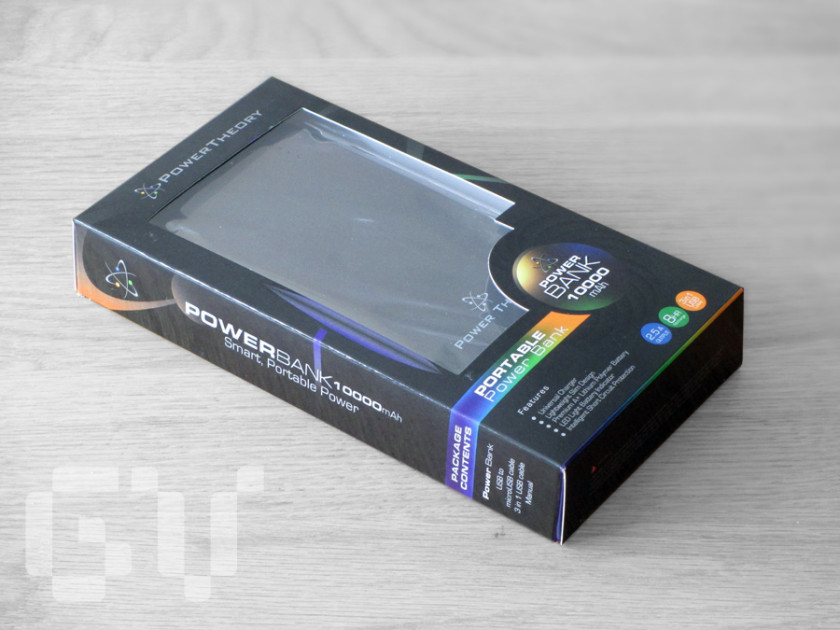 The Power Bank 10000mAh comes well packaged in a protective box.  The contents include the charger,  a welcome guide, a regular USB cable and a very handy 3 in 1 USB cable.  I'll include a short un-boxing video at the bottom of this review.  The 3 in 1 USB cable has a regular micro USB which is compatible with most devices as well as both types of Apple connectors.
Power Theory – Power Bank 10000mAh – Key Features
Ultra Slim design
Lightweight and Portable

(132x82x14mm)

Premium ultra thin lithium polymer batteries
Dual charging via 2.1A and 2.5A ports
Comes with a useful 3 in 1 cable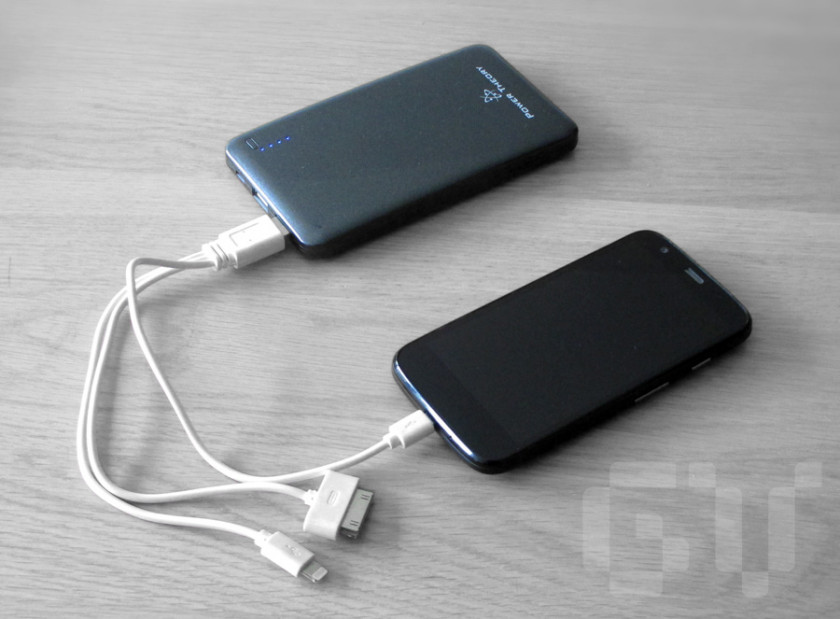 As you can see from the picture above, the Power Theory is exceptionally compact for a 10000mAh power bank, fractionally larger and slightly thicker than the Moto-G.  When compared to another 10000mAh portable charger you can see just how slim it is.

The power bank to the right is the RAVPower Element 10400mAh, as you can see, it's considerable thicker than the Power Theory.  The difference in weight is also noticeable, the Power Theory weighed just 180 grams compared to 230 grams for the RAVpower charger.
Another noticeable feature of this portable phone charger is the maximum output rates of the 2 charging ports.  Most duel charging power banks usually offer a 1.1A and a 2.1A outputs.  The Power Theory has a 2.1A and a 2.5A which is great for maximising the charging speed of devices that require a little more juice such as tablets.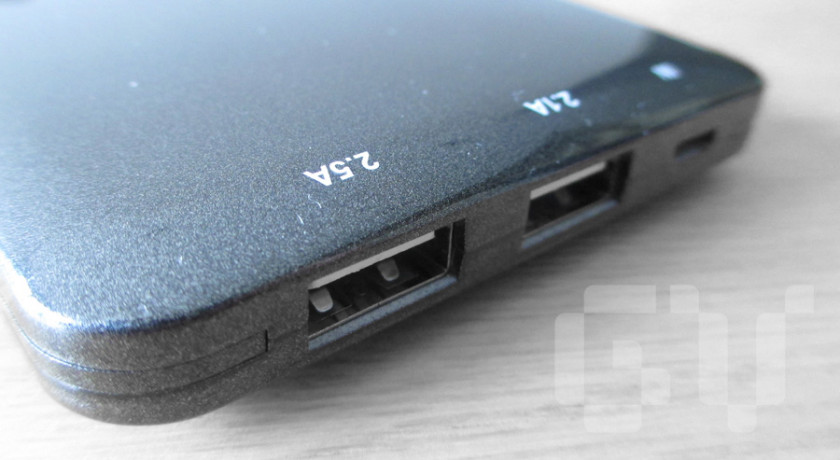 The shell of the power bank 10000mAh is made from a dark grey plastic with a speckled finish.  If the colour is not to your liking Power Theory also offer the same device in white.  My personal preference for a handled device like this is a matt / rubberised finish that doesn't attract fingerprints, however this is somewhat of a rarity with portable phone chargers.
The front of the Power Bank features a small button and 4 blue LED indicator lights that show the remaining charge in 25% increments.  The lights will display briefly for about 5 seconds after a device is connected or the button is pressed. With a battery pack of this capacity, you can expect to get a least a full phone charge per light, which will give you a good idea of the remaining charges you have left.
Power Theory – Power Bank 10000mAh – Summary
The Power Theory portable phone charger is one of the slimmest and lightest power banks you will find with 10000mAh's of capacity.  At it's current low price of just £19.95 with free delivery, it's the perfect choice for anyone looking for a reliable power bank with a large capacity.
Buy Online
– updated 11.09.15
Power Theory Power bank
price: £21.95
Amazon.co.uk