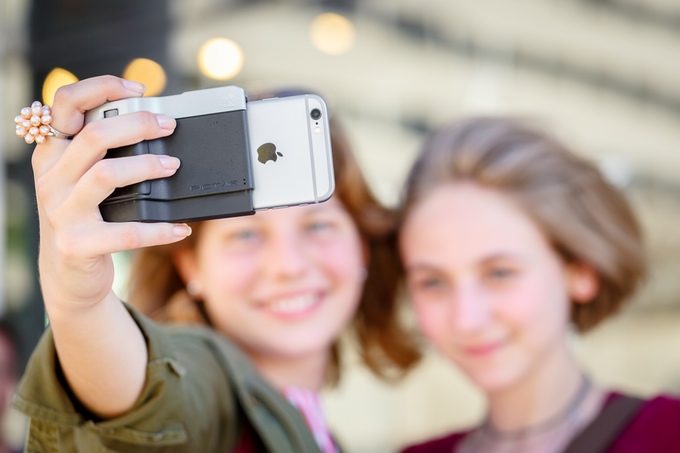 Most of us use our smartphones to take pictures instead of carrying around a camera. Miggo have spent over a year researching and developing Pictar – an iPhone grip enclosure that brings the control of a DSLR right to your fingertips. With features that marry a traditional DSLR with your iPhone, Pictar gives you the ability to take your iPhone photography to the next level.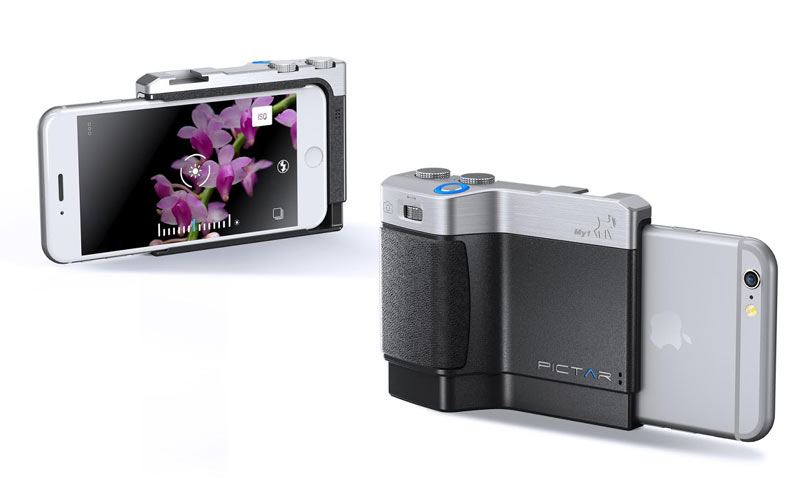 Designed to replicate the familiar feeling of holding a camera, you can comfortably use Pictar to take photos with one hand without worrying about dropping your phone whilst taking a photo. It is coated with anti-slip material, and can be connected to either a wrist strap or neck strap. The Pictar has been designed to fit most existing models of the iPhone, and the expanding design means it should fit future models too.
Features include:
Zoom ring – no longer do you need to pinch the screen to zoom in and out. Use the rotating zoom ring to zoom in and out with just one hand.

Selfie button – switch between front and back camera

Multi state shutter release – half press to lock focus and exposure, or full press for immediate shutter release.

Exposure Compensation Wheel – quickly and easily control the brightness level before taking a picture.

'Smart' wheel – in default mode this control 7 preset modes to let users easily adjust the iPhone to any situation while focusing on taking the shot. Preset modes are auto, portrait mode, landscape mode, sport mode, snow mode, selfie mode and video mode. For the more advanced photographer you can choose between 3 advanced modes – shutter priority, ISO priority and manual.

Virtual wheel – control different modes such as flash mode, shutter speed and more.

Cold shoe mount to attach LED lights.
Tripod attachment.
For more information about the Pictar iPhone camera grip, visit their Kickstarter page.