Manfrotto Twistgrip – Full review
When it comes to high-end DSLR camera support systems, Manfrotto are the undisputed leaders in the field.  Considering the quality of camera technology inside Smartphones these days, it's fitting for them to raise the bar with a premium-grade phone mount. The new Twistgrip is Manfrotto's universal solution to take your smartphone photography to the next level.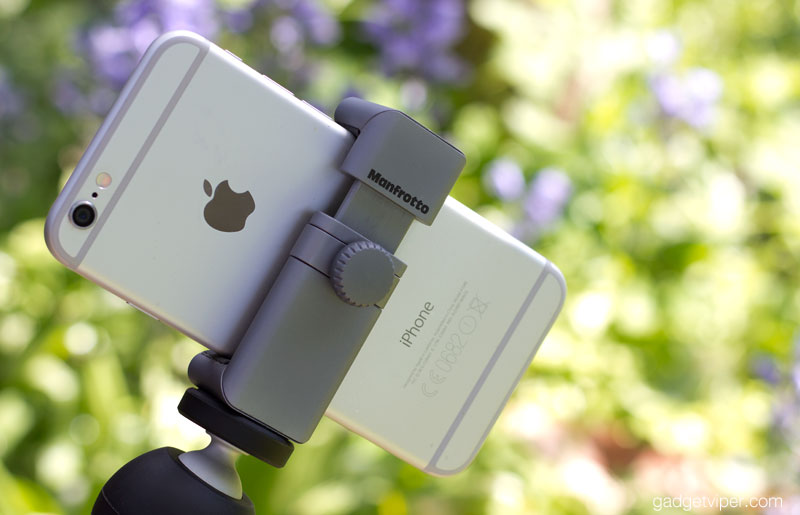 The Twistgrip measures 107mm x 30mm x 10mm in its flat state and weights 80 grams. It's machined from a solid piece of aluminium and has a dark grey anodized finished.
The inside face of the Twistgrip has a tactile surface that makes contact with the smartphone. There's contoured rubber pads on the top and bottom that grip the phone exceptionally well.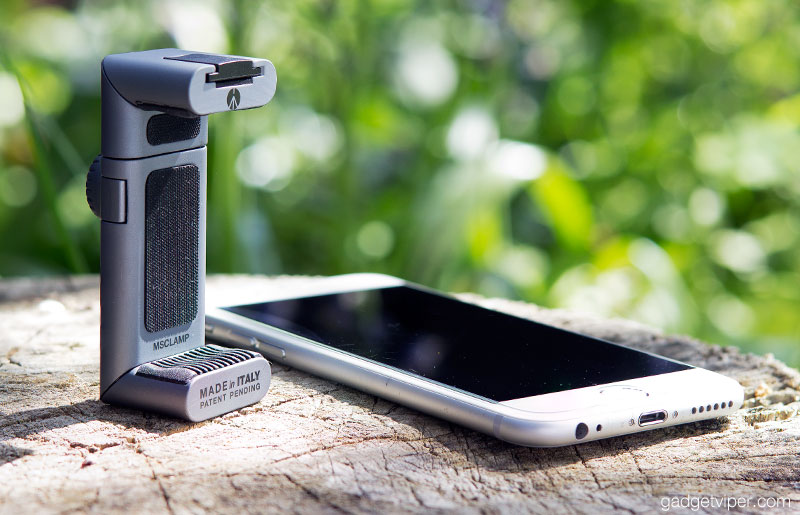 The underside of the Manfrotto Twistgrip has a standard 1/4 inch threaded hole which will allow it to fix to just about any tripod or support system.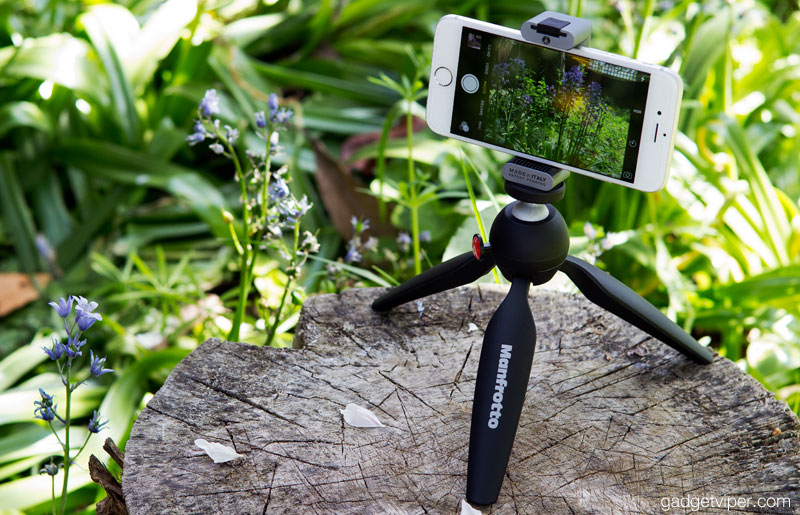 The mini-tripod pictured above, is the Manfrotto Pixi, a perfect partner to the Twistgrip. I tested this combination with a 30 minute landscape timelapse on a relatively windy day. The Twistgrip mounted on the Pixi provided a rock solid platform, even better than my DSLR tripod.
The final feature of the Manfrotto Twistgrip that really sets it apart from other phone holders is the cold-shoe connector on the top. I'm sure many people will make use of this for additional LED lighting. For me, however, it's ridiculously handy for rigging up a shotgun mic connected to a smartphone.
Verdict
The Manfrotto Twistgrip is an exceptionally well made iPhone / smartphone photography mount. I'm really struggling to think of anything I'd change or add to improve this product, perhaps the addition of a soft carry pouch would be a nice.
I hope you found this review useful, if so, please share it socially – Thanks!