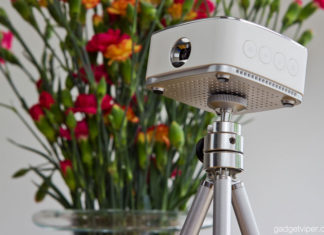 PURIDEA Portable Wireless Projector A WiFi enabled mini LED projector with a 4800mAh internal battery for 3 hours playback. The PURIDEA projector can Airplay effortlessly...
CooCheer Mini LED Smart Projector A highly portable, pocket size Smart LED projector with a powerful 110 Lumen lamp. The CooCheer mini LED projector runs...
BlackView Hero 2 Action Camera An in-depth review of the BlackView Hero 2.  A full HD action camera with an impressive 2560x1080 resolution, WiFi RF...