Ever wondered how to make paper airplanes that just keep flying?  Well now you can  (for 10 minutes at least) with the amazing new...
The Clocky alarm clock is unlike any other, it has a character.  Clocky can be your best friend and your worst enemy at the...
3D pen ... all pens are 3D right? well how about a pen that actually draws in 3d!  The 3Doodler is the worlds first...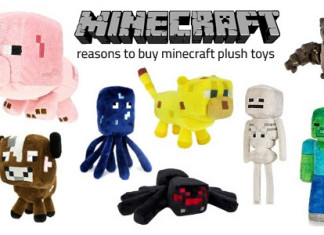 Minecraft plush toys and stuffed animals are possibly the best value for money when it comes to Minecraft merchandise. With some of the most...