TECHNOLOGY
The best bluetooth receivers with the latest apt-X technology are relatively inexpensive when compared to the cost of high-end bluetooth speakers. Adding or upgrading...
Water dancing speakers make a fantastic and affordable gift for any young music lover.  These simple desktop speakers (also known as water fountain speakers)...
BLUETOOTH SPEAKER REVIEWS
The iClever IC-BTS02 bluetooth speaker has really surprised me with it's build and sound quality.  Over the past year, I have had my hands...
GADGETS
EasyAcc Waterproof Power Bank Review The EasyAcc 9000mAh Power Bank has a rugged design which is fully waterproof and perfect for outdoors adventures. Featuring a compass,...
BlackView Hero 2 Action Camera An in-depth review of the BlackView Hero 2.  A full HD action camera with an impressive 2560x1080 resolution, WiFi RF...
Power Bank Reviews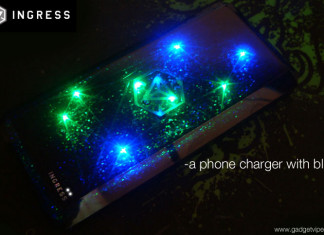 The Cheero Ingress Power cube is unlike any other battery pack I have reviewed. With futuristic bevelled edges and a pulsing LED display lighting...